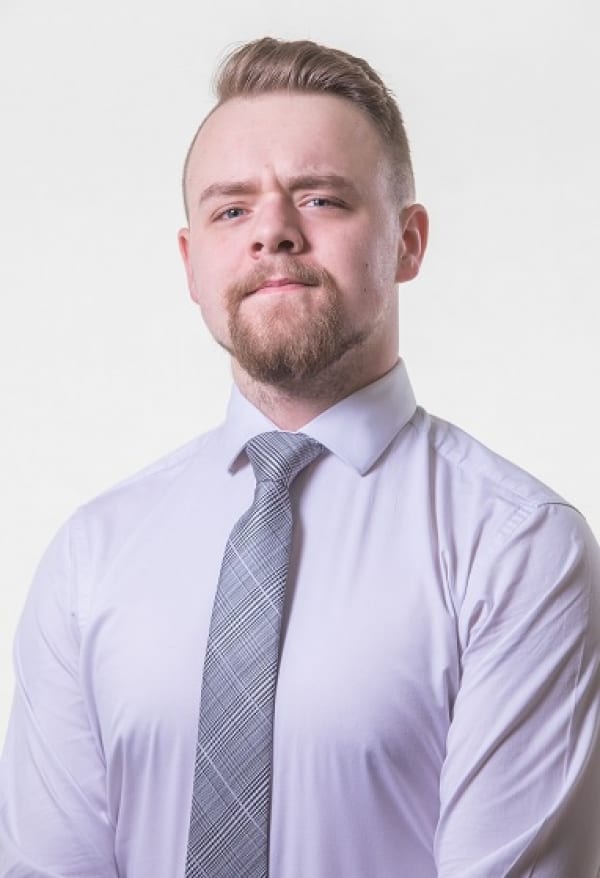 Contact Ben Murphy
Ben Murphy
Junior Civil Clerk & Administration Assistant
About
Ben joined Chambers in 2016 as an Office Assistant. In 2018, he took on the role of Junior Civil Clerk, whilst also supporting with Admin duties. He finds this role to be very fulfilling, working alongside a vast range of professional clients, and Barristers that are a pleasure to know, and serve.
Outside of work Ben enjoys spending his time exercising his hobbies, whether that be a game of Snooker, or playing in his Heavy Metal Band. It is safe to say that he enjoys the work-life balance that is provided from working the 'nine to five'.
Ben appreciates the system for progression that is provided from being a Barrister's Clerk, without the necessity for University Degrees or vast experience. It is certain that he will be aiming to climb the ladder when the opportunity comes. A real 'team player' – He agrees that the job would not be the same without the support of his amazing colleagues, and the kind nature of many members of chambers, that make Parklane Plowden the company it is today.