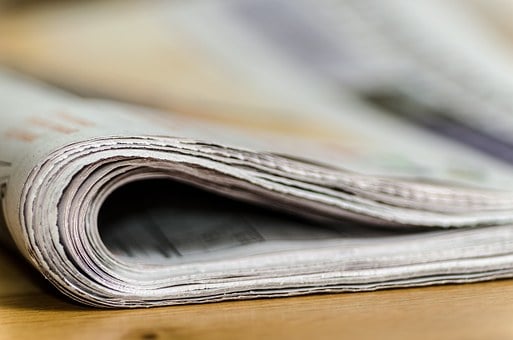 8 April 2015
Personal Injury Spring 2015 Newsletter
In This Edition:
---
1. Introduction


Welcome to the spring edition of the PICN Newsletter.
It's been a busy few months in Chambers. In terms of work, at the junior end members have seen a sharp rise in the number of new post-April 2013 cases, whilst the senior end continue to make waves in the Court of Appeal. Behind the scenes, Chambers has now undergone a radical restructuring and recruitment process to create a new executive committee who will help to deliver the best possible service for clients going forwards.

This process has allowed Chambers to create a Executive Management Board and Service Company, the new structures will allow us to focus on quality in everything we do from the service we provide to our clients to the efficiency of our internal chambers operations.

We hope this fresh new look will allow us to drive delivery on all aspects of growth strategy and have greater working relationships with our clients, working together in this challenging and changing legal landscape.

I hope you find our spring newsletter informative, we have in this edition a article from Gareth Price who looks at the new Part 36, Steven Turner reflects on his success in the Court of Appeal, and Jim Hester takes us through some of the more important decisions from the first 3 months of 2015.'

Whilst looking forward to some warmer weather, we have many events lined up for the coming months, with a further case law update in July, a number of in-house talks and socials. Further information and dates will follow in due course via our website.

I hope everyone enjoys the Newsletter and that you have a nice Easter break.
We welcome feedback and any topics requests for future e-newsletters. Please feel free to tweet us @parklaneplowden or email us at events@parklaneplowden.co.uk.

Michael Stubbs
Practice Director
Michael.stubbs@parklaneplowden.co.uk
2nd April 2015
---
2. Part 36: Parting the waves of litigation

In this article, Gareth Price highlights the important changes and comments on what the changes may mean for the future of litigation.
1. Part 36 has been replaced.

2. Part 36 offers made on or after 6 April 2015 are now governed by rules set out in Schedule 1 to Civil Procedure (Amendment No. 8) Rules 2014 (SI 2014/3299).

3. This article highlights the important changes and comments on what the changes may mean for the future of litigation.

Overview

4. The Part is broken into two sections. Section I contains general rules about Part 36 offers. Section II (which has not been materially changed) contains rules which are exclusively applicable to cases which have reached Stage 3 in the Protocol for Low Value PI Claims. The Part is, now, expressly a 'self-contained procedural code.'

Definitions

5. There is a new section providing definitions (but similar to old rule 36.3). The most notable include the new concept of a trial 'in progress' – meaning from the time the trial starts until the time when judgment is given or handed down.

6. Further, that the 'relevant period' for offers made less than 21 days before trial now can only be the period up to the end of trial - an alternative period such as the court has determined is no longer possible.
Follow this link to read the rest of the article (opens a new internet browser)
---
3.
Steve Turner's briefing note on the case of Stevens v Equity Syndicate Management


1. This note has been prepared by Steven Turner, Counsel for the Respondent.
2. On 26th February 2015, the Court of Appeal handed down its decision in the case of Stevens v Equity Syndicate Management. The case had been listed as a test case with a view to clarifying the approach to be adopted by lower courts when dealing with credit hire rates issues.

3. It is no exaggeration to say that the result in Stevens will be a hammer blow to credit hire companies who, going forward, can expect to recover no more than the lowest reasonable rate charged by one of the main hire companies (e.g. National, Europcar, Thrifty, Alamo etc.) operating in the relevant geographical area. The recoverable rate may now be (as it turned out to be in Stevens) lower than even an average of local market rates.
Follow this link to read the rest of the cases (opens a new internet browser)

Stevens v Equity Syndicate Judgment

Conlon v Royal Sun Alliance Judgment
---
4.
Case law update - by Jim Hester


Road Traffic

Flint v Tittensor and the Motor Insurers Bureau [2015] EWHC 466 (QB). Mr Justice Edis found that the Claimant had sustained serious injuries following the First Defendant's deliberate act in driving at the Claimant. The defences of self-defence, 'volenti non fit injuria' and 'ex turpi causa non oritur actio' failed on the facts. Although the Claimant had started a confrontation by deliberately aggressive conduct, and had damaged the First Defendant's car, he had not caused the First Defendant to fear for his life or to fear that he was to suffer really serious harm, and so self-defence could not be established. It was an important principle that those who commit crime are responsible for their own actions.

Employers Liability

Ford v Silverstone [2015] EWHC 531 (QB) Mr Wilkinson QC sitting as a judge of the High Court. It was found that the relationship (the Claimant, a friend of the Defendant, who had been working in the Defendant's garden for a £80 'gesture of thanks') was not, on the facts, akin to that of employer/ employee and so the Defendant owed the Claimant no duty in the circumstances.

Lloyd v Humphreys & Glasgow Limited [2015] EWHC 525 (QB), the deceased had worked at a variety of employers where he was exposed to asbestos. He had brought a claim against the first three employers for asbestosis. That claim was settled. After his death (from mesothelioma), the deceased's wife brought a claim against a fourth employer, who were aware of the original asbestosis claim, but did not engage with that claim. The Court found that on the facts, it was not an abuse of process for the claim against the fourth employer to proceed, and further allowed the claim to proceed under s33 of the Limitation Act 1980.



---