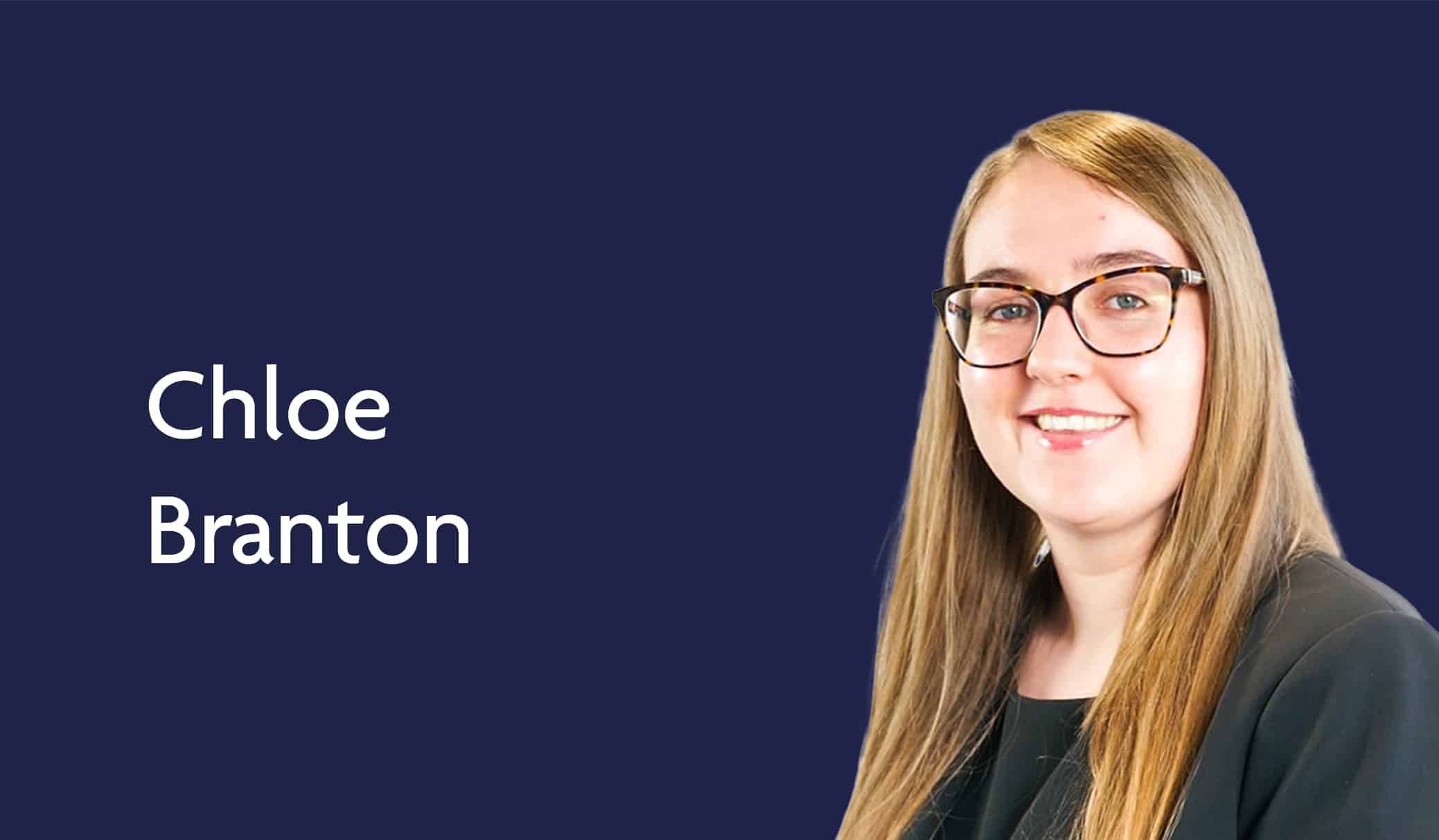 4 January 2023
2022 British Pegasus Scholar Report
Chloe Branton was one of two barristers in the country chosen to undertake a prestigious Pegasus Scholarship to the USA for 6 weeks. Here Chloe reflects upon her experiences.
"The Union, and the Constitution, are the picture of silver, subsequently framed around it. The picture was not made to conceal or destroy the apple, but to adorn and preserve it. The picture was made for the apple-not the apple for the picture." - Abraham Lincoln
I am writing this report shortly after my return from a wonderful six weeks in the US on my Pegasus Trust Placement. I am incredibly grateful to the American Inns of Court and the Pegasus Trust for this opportunity to experience the legal process in various parts of the US. As time goes on I think I will reflect further upon my scholarship and realise more and more what a unique and valuable opportunity I was given. However, at this time I would like to share my present thoughts and reflections.
I would wish to firstly emphasise that the US truly is a collection of very different states. Before my scholarship (and despite having visited the US a couple of times), I had not begun to appreciate how different each state really is from another. Each state has its own distinct cultural and legal norms, procedures and state laws. I did feel a distinct difference in approach to law and society with each of the states that we visited. We also had the good fortune of visiting during the mid-term elections, which certainly made the atmosphere more charged during our visit.
We had the pleasure of being hosted in four main locations: Washington DC, California, Massachusetts, and Colorado. However, we also managed to attend court and meet with lawyers and judges in Virginia, Maryland, and Maine too. I am very grateful to our hosts in all states for the time they gave to host us with busy and thoughtful itineraries. During our time in California, we even made it over briefly to Nevada (technically- we were on a boat) and later drove through New Hampshire during our New England visit (both of which I am going to count in my ticking off of US states).
Whilst I had understood on a basic level that there was a difference between federal and state law prior to my visit, the scholarship provided me with the opportunity to see how distinct the laws can be firsthand. It was interesting to see legal debates on the issue of jurisdiction, and then discuss with the lawyers the sort of difference that can make to the outcome of a case. For example, California is a 'community property' state and so could mean a very different outcome in the division of assets upon divorce than in Colorado.
Towards the start of our trip we attended the US Supreme Court for the Celebration of Excellence. It was strange to be wearing a ball gown and drinking wine in the highest court in the land. It was a stark contrast to our visits to see oral argument, but a truly wonderful night. One of the award winners at the Celebration had been a barrister in the UK before coming to the US. This certainly gave us food for thought. This topic would also arise again when we met a former Pegasus scholar in California who is now a judge there. My family were keen to receive my assurance that I would be coming home!
We had the opportunity to see proceedings at various levels and in different states. This included district court, circuit court, and the supreme court of those states. We spent an interesting few days at the US Supreme Court observing oral arguments, with an opportunity to then meet with the Marshall of the court. On our second visit we attended with our DC/Virginia host (Ellen DelSole) who works at the Department of Justice to see her department make oral submissions in an appeal. Our visit to the DOJ was particularly interesting as it is home to a wonderful collection of art commissioned as part of FDR's New Deal. Seeing art in so many government buildings was something I noted about the trip and really set apart the courts and government buildings in the US from their counterparts at home. It would be great if the UK considered introducing more art into government buildings back home.
It was interesting to hear what an impact the Covid-19 pandemic has had upon the court's approach to oral argument. From speaking with appellate lawyers, the Marshall, and the Solicitor-General, it is my understanding that prior to the pandemic it was relatively unusual for proceedings to run as long as they now do. However, the increased duration appears to be because the courts has become more of a 'hot bench' with the introduction of final questions down the line of seniority before the parties' advocate can conclude. Consequently, some hearings ran to multiple hours on just one appeal rather than the 30 minutes per side. This system was adopted by the agreement of the justices following a similar process being used during appeals held remotely during the pandemic. It will be interesting to reflect further upon this new style following the new approach bedding in.
Linked to the timing issue, I was surprised at how short hearings are in the US across the spectrum of cases. From case management, to trial, to appeal, matters can be dealt with in as little as 2 minutes. Further, domestic abuse cases happen in public with others observing as they are waiting for their cases to be called on. In one court there was a young girl, who appeared to be around 7 years old, hearing details of physical and sexual abuse in another matter whilst she sat with a woman who may have been her mother. This was very different to my experience of such cases in my own practice where each is dealt with privately, and very rarely are children in the courtroom.
I had the chance whilst in Massachusetts to see a hearing in the equivalent to my main practice area of public law children (welfare and dependency in the US). John Burke allowed me to shadow him in Lowell at the juvenile court to see these proceedings. I was very surprised to find these sorts of proceedings are dealt with at the juvenile rather than family court like it would be back home. I spent the morning seeing cases of juvenile delinquency followed by welfare cases where the state was having to intervene to remove children into their care.
Another interesting case we saw part of was the 'oath keepers' case in Washington DC. This was an 8-week federal criminal trial, with charges including seditious conspiracy (which has not been successfully prosecuted since 1995), from the attack on the US Capitol on 6 January 2021. We were able to see evidence in chief and cross examination of an expert from Meta and an FBI agent. I was interested in seeing how side bar takes place in multi-defendant cases like this. The judge and advocates go on telephones at their tables whilst a white noise machine plays to cover the noise so the jury cannot here. At the time of writing up this report in November 2022 jury deliberations are ongoing.
Many of the differences between the US approach and that of England and Wales appears to be related to the US Constitution (often due or procedural process) and the separation of powers. The processes seem to be particularly concerned with ensuring checks and balances and accountability of judicial power by giving power to the public directly. The prevalence of judicial elections, either for the entire process or for retention, was one issue I was exposed to that surprised me the most. I found it particularly strange to hear about the partisan election of judges in some states . This is such a different process to the appointment of judges in England and Wales by an independent Judicial Appointments Commission.
I struggled to come across any members of the legal profession in the US who supported judicial elections (though I am sure they are out there somewhere). Whilst I understand the argument on allowing citizens the power to choose/retain judges, I remained concerned that the process may well result in excellent judges not being retained for partisan or unknowable reasons and thus have an impact on diversity and the calibre of judges.
However, I was pleasantly surprised at the judicial diversity I saw across all states, especially in California. We were fortunate enough to meet with judges from a range of racial and gender backgrounds. Meeting with Judge Andi Mudryk was one of the highlights of the trip for me. Judge Mudryk is the first openly transgender person appointed to the bench in California and is disabled. It was great to meet with her to talk about her experiences on and off the bench. Back home I do feel we could learn something from the diversity within the US judiciary as I think we still have a long way to go.
However, one area I do think the US could improve upon is in relation to social/economic class. We were fortunate enough to visit various law schools as part of the scholarship. These schools included Harvard, Howard, Sturm, BUL, and McGeorge. We attended (and took part in) classes around: civil procedure, family law, negotiations, and professional ethics. We also learnt more about the importance of becoming a judicial clerk and what this role entails. I was impressed with the teaching I saw and the resources that seemed to be available for students, such as moot courtrooms and internships. It was also a unique experience to visit a historic black college as these have never existed in England and Wales. One factor that came up consistently when taking to the students at the law schools, however, was the incredible amount of debt they can end up with due to the need to undertake a 4-year undergraduate degree and then a 3-year law degree. The contrast with the UK system (where academic legal education can be completed in as little as 4-years with capped fees) was stark.
Related to the issue of resources, I had interesting conversations with judges and attorneys in Sacramento, California about the resources available in family and juvenile proceedings. I got the impression that there is much more substantial funding there to support parents to make the necessary changes and access support than there is at times at home. It seemed to be a matter of resources and funding, but highlighted to me the benefits of a well funded system both prior to, during, and after proceedings regarding the best interests of children.
On a similar note, one experience I was particularly impressed by was the Collaborative Drug Court program at Sacramento Superior Court in California. This court is for people who plead guilty to non-violent drug-related offenses. They can enter the program with their sentence stayed whilst they complete it. Participants return to court regularly with the judge reviewing their progress. Over time, their attendance at court becomes less frequent to see if they can maintain progress with less judicial oversight. The program provides a variety of services including housing, treatment, and drug testing. If participants graduate from the program, charges are dismissed.
I was impressed by the dedication of all professionals involved in this collaborative court to ensuring good outcomes from the participants. I was fortunate enough to meet with the judge and observe hearings in this court. I truly felt the commitment from the judge and attorneys to this process and believe it is an excellent way to tackle recidivism and improve outcomes for repeat offenders. Such programs can have a real impact on the participants as well as the wider society. I hope the funding continues for such an excellent approach to the ongoing difficulties tackling drug addiction in the US and the West in general.
Two topics that prompted a lot of questions of my fellow scholar and I from US lawyers and judges were the lack of depositions and jury selection in England and Wales. Every time this topic came up, whether at a local inn event or in general conversation over drinks or dinner, mouths would fall open in shock. Almost unanimously trial judges expressed their wish that there was no jury selection in the US either. Many shared how drawn out that process could be, adding days to already lengthy trials. On the other hand, trial attorneys expressed disbelief at the idea of not having any say-so over your jury. They also tended to be surprised that we did not have depositions, but instead filed written narrative statements which were then explored orally during the trial. This difference in system highlights another big distinction between the US and UK advocacy traditions.
Our final stop was to Denver, Colorado. We had the real privilege of attending a naturalization ceremony and got to see people become US citizens. They were presented with a mini flag and copy of the constitution. I am unashamed to say I teared up a little watching this (as did the judge). Seeing this process and hearing from some of the citizens about their experiences in their home countries made me realise how fortunate we are to live in countries with legal systems where everyone is equal under the law. Seeing people being presented with copies of the constitution also brought home the importance of the US constitution to understand law and the legal traditions of the US.
It was not all work and no play during the scholarship, and I had the opportunity to explore some of the wonderful natural sights and museums in the states we visited. It is hard to narrow down my favourite parts. Real highlights for me included: driving a boat on Lake Tahoe, seeing the Golden Gate Bridge and Alcatraz in San Francisco, visiting Salem in Massachusetts, seeing the Flat Irons and Continental Divide in Colorado, going to the Smithsonian's, a basketball game, famous monuments, and the Kennedy Centre in DC, and going to Judge Nitz's farm in Maryland. Experiencing these cultural events gave me insight into life in the US in general, and allowed me to have interesting conversations with our hosts including Richard Schimel, Jesse Binall and other members of BLG.
I would like to end by thanking everyone who graciously gave up their time to escort us or meet with us on our travels. Retired Justice Art Scotland felt like a celebrity in California as he escorted us around Sacramento and then on to San Francisco. His hospitality and the response from everyone we met made us feel incredibly lucky to have him with us. Everyone truly made us feel welcome across all the states. A special thank you must go to Ellen DelSole, Parker White, Eric Nitz, and Liz Krupa for having us to stay at their lovely homes. This made the experience feel authentic and I gained a real insight from staying with lawyers in their homes. And finally, a big thank you to Cindy Dennis for her time curating this incredible scholarship itinerary.