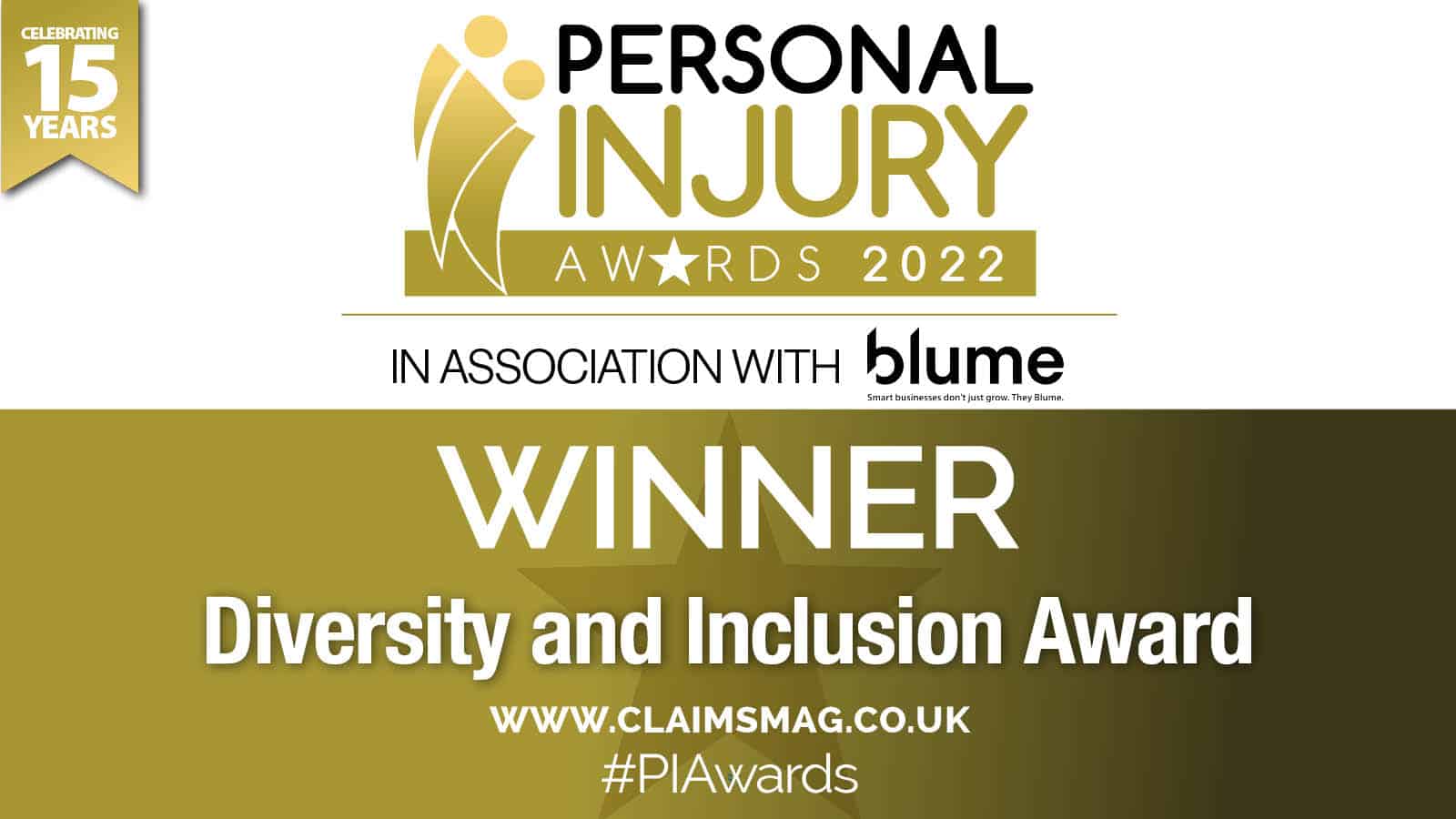 25 November 2022
Parklane Plowden Chambers is the winner of the 'Diversity and Inclusion Award' at the Personal Injury Awards 2022
We are delighted to announce that our Personal Injury and Clinical Negligence team has won the "Diversity and Inclusion Award".
The Personal Injury Awards provide a unique opportunity to highlight and celebrate excellence of both individuals and organisations in the personal injury sector. The awards encompass all professionals and key service providers working in personal injury.
The aim of the awards is to identify high standards of practice and to inspire others to emulate the achievements demonstrated by those who have been shortlisted.
To find out more about Parklane Plowden awards history visit this page.