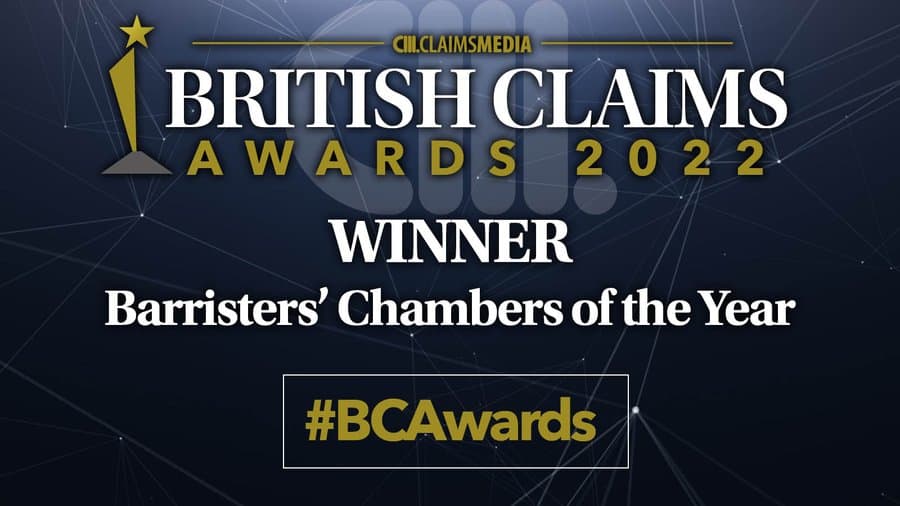 10 June 2022
Parklane Plowden wins the British Claims Awards 2022
Parklane Plowden have been announced as winner of the Barristers' Chambers of the Year Award at the British Claims Awards, on 9 June 2022. Parklane Plowden are delighted to make a positive difference and marks the second win since 2020 as well as the fourth shortlisting since 2019.
Claims Media stated on Parklane Plowden's win: "The breadth of Parklane Plowden's case work impresses and its outreach programmes are particularly noteworthy."  And "Parklane Plowden is highly rated in its fields and respected by clients, consistently delivering excellent service and outcomes."
These awards champion the claims service across insurance and celebrate the achievements and progress made by leading professionals and organisations on behalf of their clients.
Twenty categories cover everything from insurers' direct support of policyholders and the role of insurance brokers, to legal services provided in support of claims, the work carried out during major loss events, and even counter fraud initiatives.
The awards are judged by an independent panel of experts chosen for their expertise, experience and positions within the industry.
To find out more about Parklane Plowden awards visit this page.