James Murphy, Head of Chambers introduces Parklane Plowden's vision and values which provide a three-part approach to sustaining our continued growth and demonstrable resilience.
"Parklane Plowden aims high – in attracting and retaining strength and depth in its Members and Staff; in the levels of satisfaction we strive to deliver to our clients and in our embrace of equality, diversity and inclusiveness. Put simply – our strategic goal is to be an excellent, vibrant, progressive Chambers alive to the needs of its clients and colleagues which delivers excellent outcomes. None of this is taken for granted – it is the product of consistent, determined hard-work by all in Chambers to deliver excellent outcomes in all that we do. We do this through our strategy of sustainable growth to enhance and develop our market-leading legal services:
Unrivalled strength and depth of expertise including Family, Employment, Clinical Negligence, Personal Injury and Chancery and Commercial with 54 barristers rated by both Chambers and Legal 500 for their specialist expertise.
First class clerking teams which are knowledgeable and responsive.
Long-term creative partnerships which add value to our clients' businesses.
Cementing our position as the 'go-to' Chambers based in the North of England for advice, support and thought leadership with 23 barristers with judicial appointments."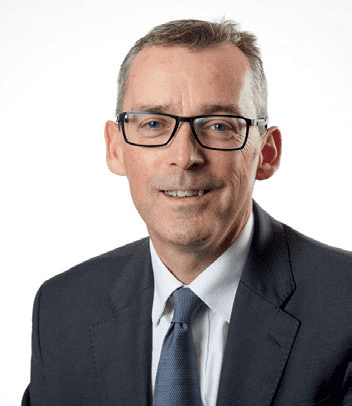 Shared Vision and Values
Our shared vision is to 'Make a positive difference in all we do through expert advice and advocacy, excellent client care and by being the place where talented people want to work. Click here to download a pdf of our Vision and Values.
Expert Advice and Advocacy
Parklane Plowden is widely recognised for its excellence having gained an enviable reputation for expert advice and advocacy. Our leading position is evidenced by regular awards from key independent industry commentators including: Legal 500 and Chambers and Partners, where we have achieved a 'Band 1' ranking across all four specialisms. We have achieved this through our excellent mentoring and career progression programmes which support our ambition to be the Chambers of choice for our clients.
We already offer clients expertise and insight with our strength in depth in Family, Employment, Clinical Negligence, Personal Injury and Chancery and Commercial. Looking forward we continue to adopt a partnering philosophy with clients to ensure that we remain aligned and are at the forefront of emerging specialisms for them.
"This is the set of choice in the North. It has the depth of experience I need, and we have a very good working relationship." (Client review – Chambers and Partners 2021)
Excellent Client Care
We are passionate about client service and delivering exceptional service standards, reflected in our ISO 9001 accreditation status.
An important part of our service is effective clerking: we are investing in wide-ranging support and training to ensure our clerks continue to be recognised as industry leading practitioners relied on by clients for their responsiveness and knowledge.
Our ambitious investment plans for 2021/22 include refreshing and updating Park Lane House in Leeds to achieve a more modern space attuned to the changing needs of clients and delivery of modern professional services. This will include updated facilities for virtual hearings, mediation rooms, networking and collaboration space for colleagues.
"The clerking service is excellent. The clerks are all very efficient, friendly, approachable and willing to go the extra mile." (Client review – Chambers and Partners 2021)
By Being the Place Where Talented People Want to Work
One reason talented people are drawn to Chambers is a strong foundation of camaraderie. Our barristers are personable in and out of Court and we will continue to encourage this down to earth approach. Fundamentally, we all like each other and this makes a really positive difference.
Wellbeing – we are committed to creating and maintaining a working environment that is supportive and focused on improving the quality of working and professional lives: our aim is to improve health, safety and wellbeing encompassing physical, mental and social health. Our Wellbeing Committee will continue to focus on the importance of being aware of issues or circumstances which may impact physical or mental health and ensuring processes are supportive, considerate and flexible enough to enable all in Chambers to maintain a positive contribution in and out of the workplace.
Equality, diversion and inclusion – we are committed to equality through monitoring, reporting and the development of meaningful policies and actions that support a diverse team, a team that is inclusive and representative of the society in which we work.