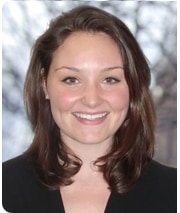 1 August 2014
Case Law Update April to June 2014
01.04.14 to 30.06.14
PART 36
SUPERGROUP PLC v JUSTENOUGH SOFTWARE CORP INC (2014) QBD (Comm)
No specific form of written notice was required to withdraw a Part 36 offer. An offeror just had to serve something in writing which stated in terms that the offer was withdrawn
PROCEDURE
CHARTWELL ESTATE AGENTS LTD v (1) FERGIES PROPERTIES SA (2) HYAM LEHRER [2014] EWCA Civ 506
A judge had been entitled to grant a claimant relief from sanctions for failing to serve witness statements within the specified time where both parties had been in default and refusal of relief would have had the disproportionately severe consequence of effectively ending the claim.
PAUL DEAN DAVIES v LIBERTY PLACE (SHEEPCOTE STREET) MANAGEMENT CO [2014] EWHC 2115 (QB)
Service of a witness statement after the specified date did not mean that a defaulter was automatically precluded from relying on it unless he had applied for and been granted relief under CPR r.3.9; that would be to treat his late service of a witness statement more severely than late service of statements of case, disclosure or other directions, which would be unfair. A judge had been wrong to rely on the criteria in Mitchell v News Group Newspapers Ltd [2013] EWCA Civ 1537, [2014] 1 W.L.R. 795 in such a case.
IN THE MATTER OF GUIDEZONE LTD sub nom DILIP KANERIA v (1) RANJAN PRAKASH KESHAVLAL KANERIA & 5 ORS [2014] EWHC 1165 (Ch)
The guidelines in Mitchell v News Group Newspapers Ltd [2013] EWCA Civ 1537, [2014] 1 W.L.R. 795 did not apply to an "in-time" application for an extension of time; instead, such an application was to be decided by reference to the overriding objective.
SERVICE INSURANCE COMPANY LTD v BEACKON (2014) QBD
An extension of time to comply with the terms of consent order was correctly granted where the order resolved a case management rather than a substantive issue and where the delay had been out of the control of the non-compliant party.
PERVEZ AKHTAR v JORDAN BOLAND [2014] EWCA Civ 872
A district judge had not erred in treating a sum stated in a defence to a damages claim arising from a road traffic accident as an admission which reduced the amount in dispute to a level which made the claim suitable for allocation to the small claims track.
HALLAM ESTATES LTD (2) MICHAEL STAINER v TERESA BAKER [2014] EWCA Civ 661
Parties and their representatives would be furthering the overriding objective and saving costs when they agreed to a reasonable extension of time that neither imperilled future hearing dates nor otherwise disrupted the conduct of the litigation. The courts should not refuse, and CPR r.1.1(2)(f) did not require them to refuse, to grant reasonable extensions of time in such circumstances
SWINDEN & ANOR v GRIMA & ANOR (2014) QBD
A judge had been right to refuse relief from sanctions where the appellants had served a witness statement late, although through no fault of theirs, in circumstances where their opponent's solicitors would be professionally embarrassed by the inclusion of the witness statement and the appellants' application for relief from sanctions had not been made promptly.
SIMON PATTERSON (TRUSTEE IN BANKRUPTCY OF GEORGE SPENCER v GEORGE SPENCER & 5 ORS [2014] EWHC 1878 (Ch)
Relief from sanctions was refused where failure to comply with an unless order was part of a course of conduct involving persistent failure to comply with the rules and orders of the court which had prevented the litigation from being conducted efficiently and at proportionate cost.
SCOTBERT GORDON v OSRA FRASER (NO.1) (2014)Ch D
The court considered the extent to which the robust application of the unforgiving approach to relief from sanctions in Mitchell v News Group Newspapers Ltd [2013] EWCA Civ 1537, [2014] 1 W.L.R. 795 nevertheless incorporated a degree of flexibility. It cautioned that courts still had to give effect to the overriding objective and ensure that their responses to default were proportionate and fair. It also questioned the extent to which courts had to take account of the likelihood of satellite litigation resulting from a refusal of relief.
ANDREW GROARKE v CECIL FONTAINE [2014] EWHC 1676 (QB)
Amendment of a personal injury defence to plead contributory negligence ought to have been allowed at the start of the trial. Justice and fairness required it so that the real dispute between the parties could be judged, and there would have been no prejudice to the claimant, waste of court resources or inconvenience to other court users.
(1) MICHAEL JOHN NORCROSS (2) NEWFUND INVESTMENTS LTD v (1) ALEXANDER CONSTANTINE (2) AGNES HUSSER (2014)QBD (Comm)
Service of a claim form at a defendant's last known address was not good service under the CPR r.6.9 where the claimant had reason to believe that the defendant no longer lived there.
ISAAC STOUTE (A MINOR BY HIS LITIGATION FRIEND MICHAEL STOUTE) v LTA OPERATIONS LTD (T/A LAWN TENNIS ASSOCIATION) [2014] EWCA Civ 657
Service of a claim form which had been effected in error by a court was nonetheless effective as it was a procedural error capable of remedy under CPR r.3.10
ARKADY GAYDAMAK v LEV LEVIEV [2014] EWHC 1167 (Ch)
A new claim brought by an unsuccessful claimant against the same defendant plainly fell within the wording of Lord Sumption's second category of cause of action estoppel in Virgin Atlantic Airways Ltd v Premium Aircraft Interiors UK Ltd [2013] UKSC 46, [2014] A.C. 160 where it involved the same point being attacked from a different angle and where the point could, and should, have been raised in the first claim.
CANNING v NETWORK RAIL INFRASTRUCTURE LTD (2014) QBD
An application for permission to rely on a supplementary witness statement made after the deadline for exchange of evidence was regarded as an application for relief from sanctions and refused. The application had been made extremely late, was inconsistent with the original witness statement and would have unnecessarily delayed the proceedings
CAROLYN BRETT v COLCHESTER HOSPITAL UNIVERSITY NHS FOUNDATION TRUST (2014) Sen Cts Costs Office
The requirement in CPR PD 6A para.4.2 that a person intending to effect service by email had first to ask the party to be served whether there were any limitations to their acceptance of service by email was a historic requirement which was largely obsolete in the modern day. The court said as obiter dicta that the regime under Mitchell v News Group Newspapers Ltd [2013] EWCA Civ 1537, [2014] 1 W.L.R. 795 did not apply where the issue was whether a party was entitled to relief from a default judgment or default costs certificate.
T&L SUGARS LTD v TATE & LYLE INDUSTRIES LTD (2014)[2014] EWHC 1066 (Comm)
CPR r.7.5 and CPR r.6.14 drew a clear distinction between the date when service was effected, and the date upon which it was deemed to have taken place. Service was effected when the step required by r.7.5 was completed, and it was the completion of that step which constituted actual service.
CICA
DAVIS v FIRST TIER TRIBUNAL (CRIMINAL INJURIES COMPENSATION) & ANOR (2014) CA (Civ Div)
There was a narrow basis upon which a person, not present at the scene of a crime, could recover compensation for mental injury under the Criminal Injuries Compensation Scheme. The focus was upon the immediate aftermath of the event constituting the commission of the crime, rather than upon the medical consequences.
COSTS
AMERICHEM EUROPE LTD (Claimant) v RAKEM LTD (Defendant/ Part 20 Claimant) & GEORGE WALKER TRANSPORT LTD (Third Party) [2014] EWHC 1881 (TCC)
Where a solicitor had served and filed a costs budget in the form of Precedent H in time, but it was signed by a costs draughtsman and not by a senior legal representative, the error did not render the budget a nullity. The document suffered only from an irregularity and CPR r.3.14 was not applicable.
MELISSA CUTTING v ASIM ISLAM [2014] EWHC 1515 (QB)
The re-amendment of a personal injury claim on the first day of trial had not substantially altered the case which the defendant had to meet, and accordingly the general rule that a defendant was entitled to his costs up to the late amendment of a claim did not apply. Despite only recovering just over three per cent of her overall claim, the claimant was the successful party and was entitled to her costs subject to a 25 per cent discount.
FINGLANDS COACHWAYS LTD v SEBASTIAN O'HARE (A PROTECTED PARTY BY HIS SISTER & LITIGATION FRIEND, PORTIA CREES) [2014] EWHC 1513 (QB)
When conducting a detailed assessment of costs under the old CPR r.44.4(2), a court could consider on an item-by-item basis whether the particular cost was proportionate and necessary even if costs were proportionate on a global basis
PASHA SAIGOL v THORNEY LTD (T/A THORNEY MOTORSPORT) [2014] EWCA Civ 556
A judge making a costs order had misinterpreted an offer to settle expiring after 24 hours as being a Part 36 offer. His conclusion that the "normal consequence" of refusal of the offer was for the other party to pay reasonable costs from the offer date was therefore materially flawed and that part of the order was set aside.
AZURE EAST MIDLANDS LTD v MANCHESTER AIRPORT GROUP PROPERTY DEVELOPMENTS LTD [2014] EWHC 1644 (TCC)
Relief from sanctions was granted where a claimant's breach, namely filing its cost budget two days late, was trivial. The defendant had not suffered any prejudice, the court's timetable had not been materially disrupted and consideration of the costs budgets at a second case management conference to be held in seven weeks' time minimised the impact of the two-day delay.
FRANKLIN v MADDISON & ANOR [2014] EWCA Civ 628
A judge had been entitled to order that an unsuccessful claimant pay a successful defendant's costs on the indemnity basis, having concluded that the claim was wholly without merit. The fact that the claimant was a prisoner and not in a position to pay was irrelevant in determining the appropriate costs order.
DIANN BLANKLEY v CENTRAL MANCHESTER & MANCHESTER CHILDREN'S UNIVERSITY HOSPITALS NHS TRUST (COSTS) [2014] EWHC 1622 (QB)
A claimant who had been successful in her appeal against a decision striking out her claim for costs could only recover 70 per cent of her costs of that appeal, as she had succeeded in only one of her five arguments
EVIDENCE
ROWLEY v DUNLOP & ORS [2014] EWHC 1995 (Ch)
An expert forensic accountant's report, containing a declaration that he knew of no conflict of interest, was not inadmissible where the court had found no conflict of interest arising from his connection to a director of a company which stood to benefit from the litigation. Although there was clearly a link, the risk of any conscious or unconscious bias was to be explored in cross-examination at trial as the issue went to weight rather than admissibility.
SCARLETT v GRACE (2014)QBD
Witness summaries could not be relied upon under CPR r.32.9 by a defendant in the trial of a personal injury action where the defendant had failed to demonstrate that he had been unable to obtain witness statements. The defendant must show that he had taken the matter to a point where the witness's refusal to assist was clear.
MELISSA RICH (A PROTECTED PARTY BY HER MOTHER & LITIGATION FRIEND HELEN RICH) v HULL AND EAST YORKSHIRE HOSPITALS TRUST [2014] EWHC 1978 (QB)
It was appropriate to allow a witness's evidence on the meaning of the word "likely" in clinical guidelines as it was factual rather than expert evidence, and in any event the court, which did not have all the facts before it, was reluctant to tie the hands of the trial judge.
CLINICAL NEGLIGENCE
ULUCESME v GOEL (2014) QBD
A general practitioner was not liable in negligence where one of his patients gave birth to a child with Down's Syndrome. On the facts, the mother had not provided him with the results of a triple test carried out in Turkey, which revealed positive results for Down's Syndrome, and so he could not be said to have acted negligently in failing to act in light of those results.
JULIE COAKLEY v HENRIETTA ROSIE [2014] EWHC 1790 (QB)
A general practitioner was liable in negligence for personal injuries suffered by her patient when she had failed to suspect, diagnose or treat her for bacterial meningitis.
MALCOLM ATKINSON v SOUTH TEES HOSPITALS NHS FOUNDATION TRUST [2014] EWHC 1590 (QB)
A surgeon had divided a patient's ulnar digital nerve during an operation and had been negligent in failing to recognise that fact and to consider repairing it, but it was not established that the patient's palmar cutaneous nerve had been divided in a later operation.
CHANTELLE PRINGLE (A CHILD BY HER MOTHER & LITIGATION FRIEND KEELY GROTZ) v NESTOR PRIME CARE SERVICES LTD [2014] EWHC 1308 (QB)
An out-of-hours clinical triage telephone service was negligent in not arranging for a two year old with meningococcal septicaemia to be immediately admitted to hospital once it had assessed her as "lethargic". Immediate admission or admission following a doctor's visit would have led to treatment which would have avoided the development of gangrene and subsequent amputations.
THE PORTAL
F BEWICKE-COPLEY v CHRISTOPHER IBEH (2014) CC (Oxford)
It was not only possible, but it was intended by the provisions of the Pre-Action Protocol for Personal Injury Claims in Road Traffic Accidents that the parties might compromise individual elements of a claim within the stage 2 portal process.
MIB
SEAN ROBERT DELANEY v SECRETARY OF STATE FOR TRANSPORT [2014] EWHC 1785 (QB)
The exclusion of the MIB's liability to passengers known as the "crime exception" contained in the Uninsured Drivers' Agreement 1999 cl.6(1)(e)(iii) was in breach of the United Kingdom's obligations under Directive 72/166 art.3.1, Directive 84/5 art.1.4 and art.2.1 and Directive 90/232 art.1. The breach was serious and the claimant was entitled to Francovich damages.
LIMITATION
GEORGE COLLINS v (1) SECRETARY OF STATE FOR BUSINESS INNOVATION & SKILLS (2) STENA LANE IRISH SEA FERRIES LTD [2014] EWCA Civ 717
A judge had not erred in declining to extend time for a personal injury claim under the Limitation Act 1980 s.33. Although pre-limitation period effluxion of time was to be treated as just one of the relevant factors to be taken into account under s.33(3), he had been entitled to consider the lengthy historic delay between the alleged breaches of duty and the date when the claimant had constructive knowledge of his injury as a factor in making it less equitable to extend time under s.33(1).
ROAD TRAFFIC ACCIDENTS
GUPTA v ARMSTRONG & ANOR (2014)QBD
A pedestrian's claim for damages for personal injury arising out of a road traffic accident where a coach had run over his leg was dismissed, as the coach driver had not been negligent and the pedestrian had run into the road when the coach was turning left and tripped over the front wheel.
RAMIREZ v MAHESHWARI (2014) QBD
A pedestrian's claim for damages for injury sustained in a road traffic accident was dismissed as she had run out into the road without looking and the driver, who had been travelling at an acceptable speed, could not have done anything to avoid hitting her.
EMPLOYER'S LIABILITY
DAVID THOMPSON v RENWICK GROUP PLC [2014] EWCA Civ 635
A parent company did not assume a duty of care to employees of its subsidiaries by appointing an individual as director of the subsidiary with responsibility for health and safety. Further, the intermingling of businesses and shared use of resources was not sufficient to justify the imposition of a duty of care on the parent company.
OLA
LISA DRIVER v (1) PAINTED HOUSE TRUST (2) DOVER DISTRICT COUNCIL sub nom LISA DRIVER v DOVER ROMAN PAINTED HOUSE TRUST & ANOR [2014] EWHC 1929 (QB)
A woman who had injured herself after falling from a wall while drunk was not entitled to damages. She had been a trespasser in law and the premises had not been dangerous, the wall being three-foot high and adequately lit even at night.
CONTRIBUTORY NEGLIGENCE
NICOLA McALEER v CHIEF CONSTABLE OF THE PSNI [2014] NIQB 53
Where a claimant sued for damages for trespass to the person, a defendant could not rely on the partial defence of contributory negligence such that any damages awarded might be reduced under the Law Reform (Miscellaneous Provisions) Act (Northern Ireland) 1948.
CONSUMER PROTECTION
JOSEPH SIMON LOVE v HALFORDS LTD [2014] EWHC 1057 (QB)
A bicycle supplier was not liable for a cyclist's injuries as, on the scientific evidence, the fracture of the bike's steerer tube had not been the cause of the accident but had been caused by the accident after the tube had been weakened by a prior incident and an incompetent repair.
FATAL ACCIDENT CLAIMS
COX v ERGO VERSICHERUNG AG (FORMERLY VICTORIA) [2014] UKSC 22
The Fatal Accidents Act 1976 was only applicable to actions brought under the Act and did not have extra-territorial effect. It therefore did not apply to an action brought in England against a driver's German insurers in respect of a road traffic accident in Germany in which the claimant's husband was killed. Substantive German law concerning damages applied to the claim.