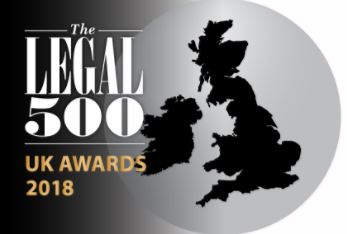 24 November 2017
Chambers shortlisted for Regional Set of the Year by The Legal 500 Awards 2018
We're delighted to be shortlisted for Regional Set of the Year by The Legal 500.
The awards are handed to the elite legal practitioners based on comprehensive research by the Legal 500 team into the UK legal market. We are delighted to be shortlisted alongside some of the most prestigious names in the industry.
Congratulations also to our door tenant, Jo Delahunty QC who has been shortlisted for Family and Children Silk of the Year.
There are no submissions or black-tie dinners associated with these awards, just a networking lunch in 2018 when the winners will be announced.