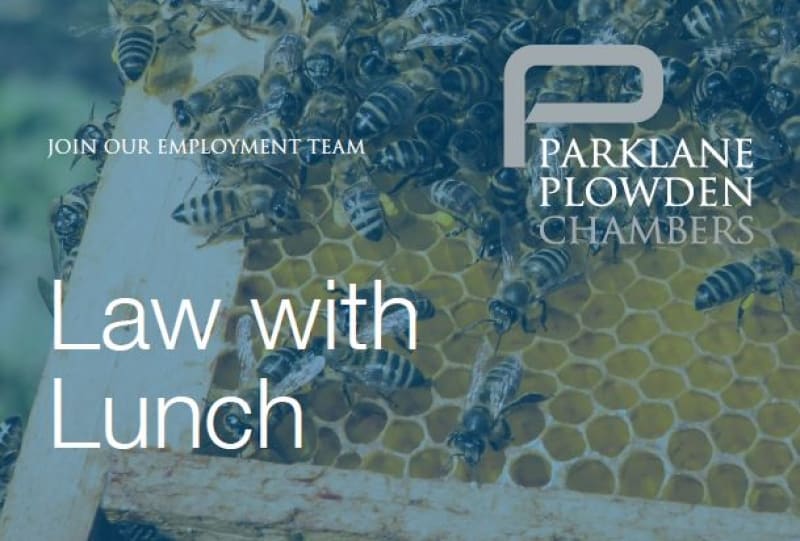 21 October 2019
Law with Lunch – Employment Team
A series of Case Law updates:
Our specialist team of Employment barristers will deliver a series of bitesize, lunchtime talks covering the employment law legal issues of the moment.
From the latest case law, to procedural tips, these sessions are ideal for busy practitioners who want to grab some lunch whilst at the same time ensuring their legal knowledge is bang up to date!
Dates:
6th February 2020 (Leeds)
Topics:
"Religion and belief in the workplace" by Tariq Sadiq
"Harassment in the workplace" by Paul Sangha
Time: 12:00pm
Cost: £15.00 (+vat) per session

Light Lunch available throughout.


The flyer in full can be viewed here.
Book Now to avoid disappointment: events@parklaneplowden.co.uk.