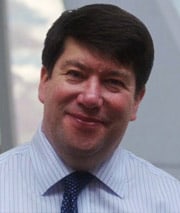 21 July 2009
Leading Employment Silk joins Chambers.
Parklane Plowden, and the Employment Team in particular, are delighted to welcome David Reade QC of Littleton Chambers as a door tenant. David is widely recognised as a leader in the field of employment and commercial law. He also has considerable experience of judicial review cases and will be an asset not only to Parklane Plowden but to the region as a whole as the newly formed Administrative Court takes off. His entry in Chambers 2009 describes David as " clear, practical and extremely effective." a "robust and fearless presence" and able to "deal with really knotty issues." and "pleasingly straightforward" lawyer.
Seamus Sweeney, Head of the Employment Team said of David Reade becoming a door tenant: " this underlines Chamber's ambition to maintain its position as one of the leading employment sets in the North of England. Not only are we are able to offer high quality senior counsel to our clients but junior members of chambers will have access to an experienced and approachable silk."
David Reade said "I have over the past few years enjoyed working with members and clerks from Parklane Plowden with whom Littleton Chambers enjoys an excellent relationship. I am therefore delighted to become a door tenant at Parklane Plowden. I am certain that it will enable me to develop a closer working relationship with the team in the future".