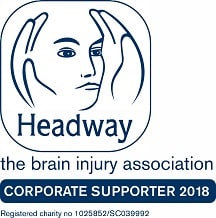 5 January 2018
Parklane Plowden Chambers become a Corporate Member of Headway
We are delighted to announce that we are now a Corporate Member of Headway – the brain injury association.

Headway is a UK-wide charity that works to improve life after brain injury.
With a network across the UK, it provides support, services and information to brain injury survivors, their families and carers, as well as to professionals in the health and legal fields.

We look forward to supporting and working with Headway and a network committed to improving life after brain injury throughout 2018.