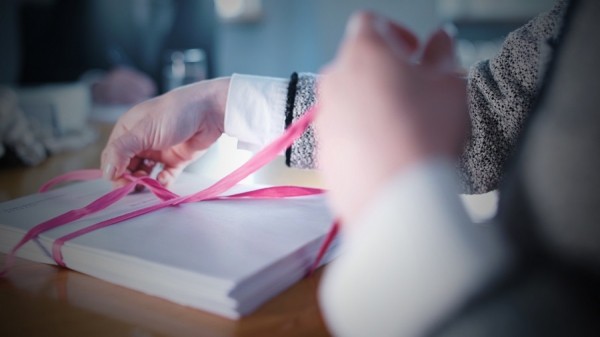 2 November 2018
Parklane Plowden dominates Chambers & Partners recommendations for the North Eastern circuit
Parklane Plowden has been recognised as a leading set in two new practice areas in the 2019 edition of Chambers & Partners and has attracted 34 recommendations for barristers working across seven practice areas. For the first time, Chambers has been ranked for Chancery (Band 1) and Family/Matrimonial (Band 3). We remain the only ranked set for Clinical Negligence and Personal Injury on the North Eastern Circuit, with Chambers being described as having an '
unmatched clinical negligence capability in Yorkshire and the North East
' and '
one of the best sets in the country
' for personal injury. In addition, the employment team is ranked in Band 1 and described as the '
Pre-eminent employment law set
' on the North Eastern circuit. Practice Directors and Clerks also receive plaudits, '
The clerks, and particularly practice director Michael Stubbs, help to set the chambers apart from its rivals. Whatever the problem, Mike will find a workable solution. He's a pleasure to work with.'
Team accolades  
Chancery (Band 1)
'Parklane Plowden has recently acquired a significant group of barristers from St Philips Chambers, giving the set a strong position in the North Eastern market. Members work on a broad range of chancery matters. Work includes traditional matters concentrating on wills, trusts and probate, and commercial cases, including those concerning partnerships and professional negligence claims.'
Clinical Negligence (Band 1 and only ranked Chambers)
'Parklane Plowden offers unmatched clinical negligence capability in Yorkshire and the North East
. Its barristers enjoy a varied caseload, acting in complex cases for both claimants and defendants. The set's members possess impressive expertise covering core issues such as delayed diagnosis and surgical negligence. The barristers act in cases relating to acquired brain injury, cauda equina and many other severe conditions. The set's experience extends to serious cases of failure in nursing care and negligence on the part of mental health professionals. Barristers frequently act in the prosecution and defence of high-value claims: one member recently achieved a settlement including a £2 million lump sum on behalf of an individual with cerebral palsy. Solicitors value the chambers' collaborative approach in advocacy - one states: "Chambers has a very good ethos. There is no arrogance, they get involved in teamwork and make the client feel good. It's very much a team approach.'
Employment (Band 1)
'Pre-eminent employment law set comprising a number of specialist practitioners active on the North Eastern circuit. Members focus on representing respondents, including insurance companies, local authorities and NHS trusts. They deal with the entire panoply of charges including discrimination, unfair dismissal, unfair redundancy, victimisation and loss of pay or bonus. "There's always a barrister around to help when needed," comments one pleased solicitor.'
Family/Matrimonial (Band 3)
'Parklane Plowden offers wide-ranging expertise in matrimonial finance and private and public children law. Its barristers frequently take part in disputes over the ownership of property, farms, companies and inherited assets. They are also heavily involved in childcare proceedings concerning such allegations as physical, emotional and sexual abuse, fabricated illness and neglect. Members are skilled at handling vulnerable witnesses and examining detailed medical evidence.'
Personal Injury (Band 1)
'Parklane Plowden retains its reputation as the standout set in the North Eastern personal injury market
, and has members who are frequently instructed by major insurers and trade unions, as well as leading claimant firms. Its barristers are experienced in the handling of a wide range of personal injury cases, and have particular expertise in claims involving catastrophic injury, fraud, credit hire and industrial disease. Tenants also frequently act for clients in personal injury inquests. Instructing solicitors describe the chambers as "one of the best sets in the country," praising its barristers as "well organised and very professional, yet still easy to talk to about cases and very good with clients."'
Barrister Recommendations
CHANCERY
Sarah Harrison
- "
Her advice is always very thorough, very well considered, and complete. She never sits on the fence and always gives an actual opinion. She is very easy to work with and approachable."
Stuart Roberts
- "
He always pleases clients in terms of his approach. He is very client-friendly and his advocacy is very accomplished. He's got a good manner, he's not shy to take the difficult points and he will relish the challenge, which is quite refreshing really."
Sean Kelly
– "
Experienced barrister recognised for his broad-based expertise on chancery and commercial matters. He advises on partnership disputes, professional negligence and insolvency cases. Kelly also handles non-contentious work and advises on transactional matters touching upon partnership and company law."
Anna Metcalfe
–
"She is technically very good and she uses very plain, user-friendly, client-friendly language in her opinions. She is efficient in terms of turnaround and her written work is always thorough." "A star to watch. She is not afraid to roll her sleeves up when you have tough disputes."
CLINICAL NEGLIGENCE
Andrew Axon
- "He is unbelievably kind, very on the ball and very hot on the law. Thoroughly excellent all round." "Intellectually and tactically the equal of any Queen's Counsel."
Richard Copnall
-
"A highly intelligent barrister who masters complex issues with ease. He presents his points in a concise way so the client has an excellent understanding of the process. Highly skilled in cross-examination, he is particularly good on complex expert evidence."
Howard Elgot
– "
He's relentless in his pursuit of a case and clear in his assessment of its strengths and weaknesses. He handles medical experts and opposing counsel well and is not intimidated by anybody." "My greatest praise for Howard is when he is in court - he is a brilliant advocate."
Stephen Friday
- "
I find him methodical and accurate and I always feel incredibly confident in the advice and guidance he gives. He's approachable and is always willing to provide general advice as well as technical explanations of the law." "His paperwork is detailed and thorough and he is a persuasive advocate too."
Elizabeth Hodgson
-
"She is thorough and has a good grasp of the issues. She is able to build a good rapport with the clients and she is very approachable."
Hylton Armstrong
- "
He is reliable and has good attention to detail." "Very efficient and gets straight to the point."
EMPLOYMENT
Seamus Sweeney
– Star Individual
"A very good advocate who is liked by lawyers and clients for his knowledge and relaxed style." "He benefits from his years of experience. He is very personable and very thorough."
Andrew Sugarman
 -
"A very measured and well-prepared advocate. He is very resourceful and gets good results." "His work ethic, attention to detail and robustness are extraordinary."
Dominic Bayne
– "
Conscientious and has a good eye for detail." "An intellectual lawyer with an understated but pleasant style."
Kirti Jeram
– "
She is excellent. She is clever and knows the law. She is also good at coming up with arguments and putting them in a persuasive way." "A hard-working and approachable advocate."
FAMILY/MATRIMONIAL
Joanne Astbury
– "
Very personable, very good at negotiating and very thorough." "She has a good client manner and is a formidable advocate." 
Sara Anning
– "
Her client care goes above and beyond."
Elizabeth Darlington –
"Easy to work with, clever and insightful. She is thorough, engaging and good at presenting information to clients and in court." "An extremely capable advocate who has an excellent bedside manner with clients."
Alex Taylor
– "
He is very intelligent and works very hard for the client. His written work, advice and pleadings are excellent, as is his advocacy." "His knowledge of the law is superb. He is very bright."
MOTOR INSURANCE FRAUD
Corin Furness
– "
Has a strong practice handling the defence of fraudulent motor insurance claims relating to staged and deliberately induced accidents, bogus passengers, exaggerated claims and fraud rings. He additionally offers expertise in credit hire fraud disputes.
"
PERSONAL INJURY
Andrew Axon -
"Brilliant with clients, and he is very affable. He understands what a solicitor wants from counsel and has a wealth of experience that really shows through in his drafts and advice." "He's very experienced and very technical, so he can deal with issues of quantum and liability very well."
Richard Copnall
-  "A very experienced and professional barrister who is strong in conference with clients and takes a no-nonsense approach in negotiations with the other side. He is the go-to person for complex and high-value cases." "He is robust but always sensible, giving clear and confident advice. He knows how to make the complicated uncomplicated."
James Murphy
 -
"Extremely personable, very easy to work with and down-to-earth. He is highly experienced and very impressive." "Very intelligent - he never misses a point and is incredibly thorough."
Steven Turner
- "
He is excellent on substantial credit hire disputes." "He's a good communicator, and is extremely knowledgeable in terms of liability issues."
Christopher Williams
-
"He is very approachable and has excellent client care skills, in addition to being a very experienced advocate."
Howard Elgot
-
"His attention to detail is second to none and he is incredibly thorough in his preparations. He is very knowledgeable on the most complex of legal issues."
Stephen Friday
-
"Very good in high-value and complex cases. He has a good manner with clients and always gives very practical advice."
Corin Furness
-
"Extremely thorough barrister who is meticulous in his analysis of detail in complex matters. He is approachable and very good with clients." "He's an impressive strategist so he is very helpful in building the bigger cases. He is calm in a crisis and very good in JSMs."
Elizabeth Hodgson
- "A superb advocate who inspires confidence and is a pleasure to work with." "Excellent all-round personal injury practitioner who is very well regarded and excellent both with clients and in court."
Stuart Jamieson
-
"His level of service, willingness to help and general competence is above reproach - he is excellent all round. He is always approachable, and takes a very hands-on attitude to cases in which he is instructed. He is excellent both on paper and on his feet as an advocate." "He always provides clear and concise advice, is excellent with clients and responds quickly to instructions."
Tom Nossiter
-
"He's good with clients and always gives realistic and appropriate advice." "He's experienced, sound in his advice and provides prompt responses to instructions."
Catherine Souter
- "She's excellent with clients and very good on her feet. She is determined to get the best results and go the extra mile." "She provides sound advice on high-value work and is very good with clients, showing empathy towards those who are in very difficult circumstances."
Tom Vonberg
- "
A highly approachable and impressive advocate." "He's very bright and good on tactical issues. He always goes the extra mile, is very easy to deal with and is very good with clients." "He's professional and performs well even under pressure."
SPORTS LAW
Craig Moore
- "
He has gravitas and presence." "He is very thorough and he is obviously an expert in the field."