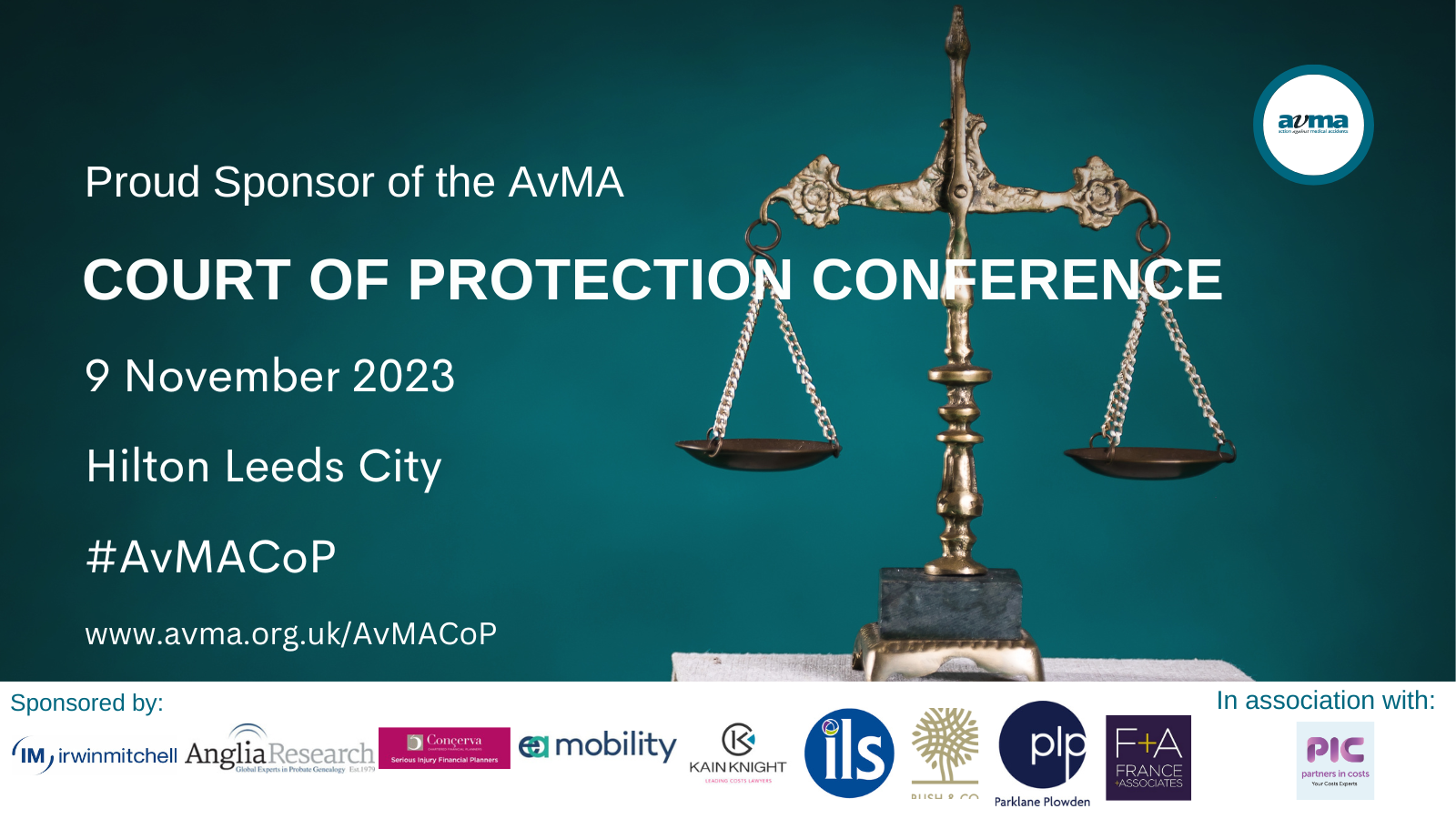 26 September 2023
Parklane Plowden Sponsor the AvMA Court of Protection Conference
We are pleased to announce we will be sponsoring & attending the AvMA Court of Protection Conference on Monday 09 November 2023. The conference will be held at the Hilton Hotel, Leeds City.
Parklane Plowden's Anna Datta will be chairing the event with Tom Barclay-Semple also speaking.
The programme for the event can be found here.