1 November 2021
Remote hearings and the future of the Financial Remedy Court: What we learned from the Farquhar report – Parts 1 and 2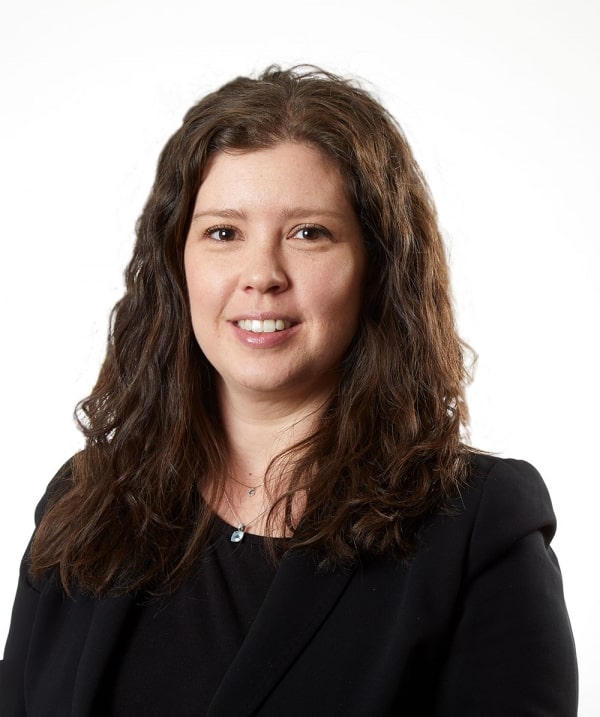 The Farquhar report, authored by His Honour Judge Stuart Farquhar, was commissioned by Mostyn J (the National Lead of the Financial Remedies Court) to consider the future of the FRC and the role that remote hearings should play.
The findings of the report were based on a nation-wide survey conducted amongst judges and practitioners and on the observations of a working group formed of judges (full time and part time), solicitors and barristers with a broad experience in financial remedy cases, from low to high value assets.
The report was published on 22 October 2021 and is formed of two parts, which are summarised below.
Part 1: remote hearings are here to stay
The report concludes that remote hearings should continue. 14 months into the 'new normal' (this part of the report was finalised in May 2021), it is clear that remote hearings bring advantages and disadvantages with them. Amongst the advantages are higher levels of efficiency, ability of judges to work nationally, conflict reduction, improved access for litigants and representatives. The disadvantages merely centre around the solemnity and formality of the process being somewhat undermined, technical difficulties, higher level of tiredness and the 'loss' of lay clients who do not have their advocate physically present. Interestingly in respect of final hearings, lawyers indicated that cross-examination can be as effective as in person, whereas judges observed that it is more difficult to assess credibility remotely and that they would benefit from seeing and hearing a party and/or witnesses in person. However, the consensus in respect of expert witnesses is that there is no reason why their evidence cannot continue to be heard remotely. In respect of FDRs, should the parties opt for a remote listing, such listing should be in the morning with an afternoon slot to enable advocates to update the court on progress.
The report observes that hearings where no evidence is heard should continue as remote, with the exception of FDRs (although the lawyers involved survey indicated more cases are settling at remote FDRs), enforcement hearings where the liberty of the individual is at risk and appeals.
In terms of platforms, MS Teams was chosen as the preferred remote hearing platform due to its reliability and simple interface, followed by Zoom (mostly supported by lawyers) and CVP (preferred by judges), with BT Meetme faring last.
The report also deals with the use of private FDRs, with the majority of respondents reporting a higher settlement rate, but this is regardless of whether the private FDR takes place remotely or in person.
Areas of improvements for remote working were identified as follows:
Technology: CVP to enable breakout rooms or other platforms such as Zoom to be implemented nationally. Dedicated, trained court staff to operate the equipment.
E-bundles to be fully searchable, bookmarked, PD and e-bundles protocol compliant. Separate disclosure bundle only with permission. A common platform to share bundles should be considered. Sanctions for failure to comply.
Pre-hearing: advocates' meetings to narrow issues; include time for judicial reading; better system to ensure judges receive documents on time.
Hearing: Coat of arms background for judges; regular breaks to acknowledge the tiresome nature of remote working; time limits imposed to lodge orders; listing future hearings there and then.
Part 1 of the Farquhar report is available here.
Part 2: a more efficient system of dealing with low value cases
The most interesting aspect of the Part 2 is the suggestion of a 'fast-track procedure', where low value cases (under £250,000 net assets) can be finalised within 6 months of filing the Form A. If the pilot scheme is successful, there is potential to increase the threshold to £500,000.
The pre-Covid statistics are eyewatering, with the average length of proceedings to FDR being 55 weeks and 84 weeks to final hearing. The fast-track procedure is aimed at improving the level of emotional distress on the parties and children of the family, which practitioners are all too familiar with, and enabling court resources to be freed up for the most complex cases. This procedure involves a fast-paced approach, which will require strict adherence from lay parties and professionals.
The main features of the fast-track procedure are as follows:
Forms E, house valuations, mortgage capacities, questionnaires and replies all being available prior to the FDA.
Forms E to be exchanged within 4 weeks of issue.
Questionnaires to be exchanged 14 days after receipt of Forms E, with replies being due within 4 weeks of receipt.
Experts: Parties to agree on house valuations and CGT within 7 days of exchanging Forms E; with LOIs to be agreed within 2 weeks if no agreement is reached. Experts to be directed to provide a report within 4 weeks.
Preliminary documents to be filed 7 days before the first hearing.
The first hearing to be listed within 16 weeks of issue.
Offers to be made in advance of the FDA so that the hearing can be treated as an FDR.
The final hearing to be listed within 26 weeks from the issue of the Form A.
Final hearings to be listed for one day.
Parties to have an option to transfer to the 'standard' procedure in case of complexities.
The data collected within the report appears to suggest that just under half of the work carried out within the FRC involves cases under £500,000; therefore, this new procedure would have a significant impact on the volume of cases going through the FRC. The report concludes that this scheme should be piloted in no more than three separate FRC zones for a period of 12 months, with data being collected for evaluation prior to any wider rollout.
The report also sought to address wider issues within the practices and procedures of the FRC and identified the following areas of improvement:
Judicial continuity: any interlocutory application (and particularly enforcement) to be made to the allocated judge unless impracticable.
Listing: no block listing for FR cases; 'not before' slot most appropriate; parties' availability to be provided and listing to be arranged on the day of the hearing. FDAs to be listed for 1 hour; FDRs for 1.5 hours not in the afternoon (parties and advocates to be available for the whole day).
Staffing: a designated, trained member of staff to be responsible for each FRC hearing.
Litigants in person: a user friendly set of guidelines on the FRC process to be sent to unrepresented parties at the time of issue of Form A.
Forms E to be amended to include:

Date of cohabitation
Mortgage capacity
Housing needs
What kind of settlement is considered fair instead of 'order sought'

FMH valuation: value of FMH to be agreed within 7 days of exchange of Form E; valuation / appraisal in default of agreement prior to FDA.
FDA documents:

No statement of issues
Joint schedule of assets with differences highlighted
Chronology with differences highlighted
Joint case summary

Skeleton arguments: to be significantly reduced in length, i.e. 5 pages for FDA to a maximum of 15 pages for the final hearing.
Advocates' meeting: to be held 3 days before each hearing to narrow issues.
ADR: to be strongly encouraged, including use of private FDRs.
Draft orders: to be lodged prior to the hearing with areas of disagreements clearly marked. Final draft to be completed on the day of the hearing.
Asset schedules: to be provided in A4 (not A3) format and excel.
S25 statements: to be limited to 10-15 pages and contain evidence only, not 'argument or rhetoric'.
Consent orders: to be sent in word version, with a proposed new statement of information which provides more clarity as to capital and income resources and the net effect.
Appeals: Lead FRC judges (if CJ) to be allowed to certify where an appeal is 'totally without merit'. This is in light of the many groundless appeals made within the FRC.
Costs: parties to be clearly reminded of the cost consequences of breaches and failure to negotiate reasonably; Forms H to be included in the bundle.
Communication: documents to be sent to judges directly as well as the court.
Part 2 of the Farquhar report is available here.