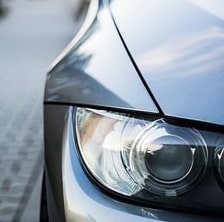 8 August 2016
Rough Justice for Credit Hire Claims
ROUGH JUSTICE FOR CREDIT HIRE CLAIMS
Sophie Firth examines Phillips v Willis [2016] EWCA Civ 401 in which the Court of Appeal ruled that credit hire claims should remain in the RTA portal even if general damages have been agreed.
Parklane Plowden's Steven Turner appeared on behalf of the Respondent.
THE ISSUE
Should a claim continue under the RTA protocol when the personal injury element has been resolved, but there remains a stand-alone credit hire dispute of modest value?
THE LAW
Under section 7 of Practice Direction 8B, the parties can only rely on evidence properly filed and served under the Stage 3 process. If the Court thinks further evidence is needed and the claim is therefore unsuitable to continue under Stage 3, it can transfer the claim to Part 7. In these circumstances the Court will not allow the Stage 3 fixed costs.
DECISION IN THE APPEAL
The appeal was allowed. The Court of Appeal held the decision at first instance that further evidence was required was "irrational" and the District Judge was not entitled to transfer to Part 7 because:
The modified Part 8 procedure in the RTA protocol is designed to minimise the costs of a full (quantum) trial and deliver "rough justice", because the sums in issue are usually small.

The insurers had the opportunity to produce separate basic hire rates evidence at Stage 2 but they chose not to do so.

The further costs occasioned – the further court fee of £355 and the cost of complying with the "elaborate" directions – were disproportionate to the amount in dispute – £462. Further, at the end of the trial, the winning party would recover virtually no costs because the case would have been on the small claims track.

Whilst it was not an issue in the appeal, high-value hire claims involving complex issues of law or fact may not be suitable for Stage 3.

COMMENT

The decision affirms HHJ Freedman's conclusions in Mulholland v Hughes that the insurer's replies in the Stage 2 Settlement Pack are tantamount to pleadings, and the evidence submitted at that stage is the only evidence in the case.

Insurers will need to be alive to this, because the Defendant bears the burden of proving that there is a difference between the credit hire rate and rates in the local market. Without BHR evidence, the Judge has no choice but to award the credit hire rate by default.

It should also be noted that the Defendant can elect to remove a claim from the portal at Stage 2 if PI damages are agreed but vehicle-related damages are not (paragraph 7.60(2)) RTA protocol).

At first instance, the only issue was rate – need, period and impecuniosity were not in dispute. Since Stevens v Equity Syndicate Management [2015] EWCA Civ 93, determining rate is essentially an objective exercise, and it is arguable that witness evidence is therefore not required on the issue. On this basis, Phillips v Willis may be confined to its own facts – if the subjective issues are live then transfer to Part 7 may be justified, and indeed essential to enable cross-examination and the resolution of the dispute.

SOPHIE FIRTH

Pupil Barrister

Parklane Plowden