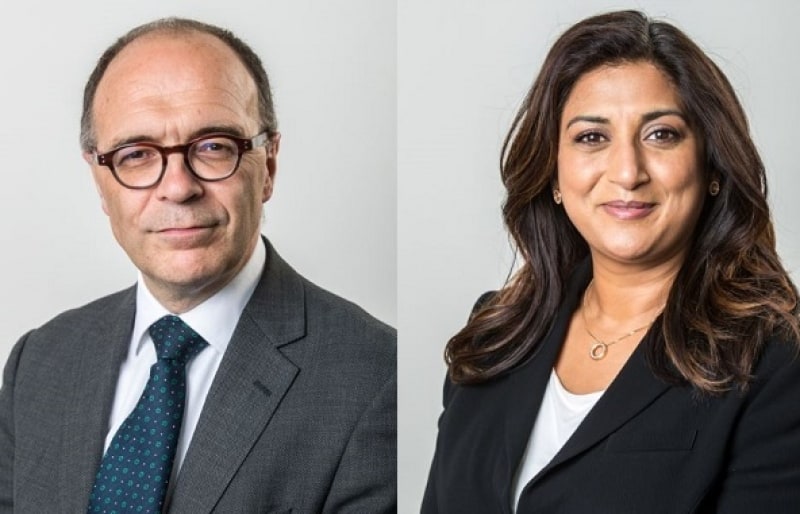 16 August 2019
Seamus Sweeney and Kirti Jeram appointed as Employment Judges.
Parklane Plowden Chambers is delighted to announce that barristers Seamus Sweeney and Kirti Jeram have been appointed as Employment Judges. Seamus will sit in North Shields Tribunal and Kirti in Nottingham Tribunal.
Seamus Sweeney
Seamus began his career in 1990 in London, before moving to his adopted hometown of Newcastle upon Tyne in 1996 where he became specialist in-house counsel with a national law firm. He joined Parklane Plowden in 1999 and quickly gained a reputation as a fantastic advocate and the leading employment barrister in the North East which attracted him a loyal following of local and national law firms. Seamus won 'Junior Employment Barrister of the Year' at the 2013 Bar Awards and is consistently ranked as a 'star individual' in leading legal directories with a wealth of recommendations. Seamus has sat on the Executive Management Board of Parklane Plowden Chambers since its formation in 2014.
Kirti Jeram
Kirti was called to the Bar in 1996 and joined chambers in 2005 where she concentrated her practice exclusively in the field of Employment law. Known as a hardworking and approachable advocate, Kirti built up a strong following with firms and clients who describe her '
as a pleasure to work with an impressive command of detail
.' For the past nine years she has been recommended in both the Legal 500 and Chambers and Partners who describe her as '
excellent'
. In March of this year Kirti was also appointed as a Deputy District Judge on the North Eastern Circuit and she will continue in this post in addition to her Employment Judge role. Head of Chambers, Christopher Williams said: "Both Seamus and Kirti deserve and receive from chambers hearty congratulations on their respective appointments. Seamus as the more senior member of chambers of the two has had a stellar career at the employment bar as summarised above. For chambers he has served on various committees over many years before the Executive was formed in 2014 since when his sterling work has continued. On a personal note as I observed at this year's AGM in May, if there were an award for long and devoted service to chambers he would be its most worthy recipient. I have valued his wise counsel in my time as Head when there have been some challenging decisions to be taken in difficult situations. As for Kirti, whereas she has been a member of Chambers for only twelve years, she too has been and is recognised in the profession and at the employment bar. Again, of late she has been a valuable member of the Services Board where she has served chambers with great energy bringing her skills and enthusiasm to bear. For her, I am delighted she has been assigned to the East Midlands area. Once again (as with so many recent announcements of judicial appointments both full time and part-time) Chambers continues to be recognised as a real "judicial training academy". Chambers' loss of both Seamus and Kirti is as significant as it is sad. Certainly, their elevation is very much to the gain of the Employment Tribunals both in the North East and in Nottingham. We shall miss them both but wish them well."
Chambers warmly congratulates both EJ Seamus Sweeney and EJ Kirti Jeram on their appointments and wishes them all the very best for the future.