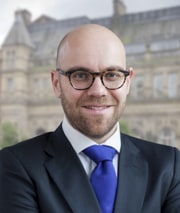 22 June 2015
Andrew Sugarman represented Mr Martineau and Ms Quigley, part time fee paid judges of the First-tier Tribunal (Immigration and Asylum Chamber) ("IAT") in the Employment Appeal Tribunal in what was a part time worker discrimination test case. They were two of a large number of judges claiming that they were treated less favourably than their full time salaried colleagues in respect of the fees they received for writing up judgments. The case followed the O'Brien v Ministry of Justice litigation which established the right of fee paid members of the judiciary not to be discriminated against on the grounds of their part-time status.
Neither Andrew nor his clients were involved at first instance, a different claimant had been chosen as the "Lead Claimant" under the relatively new provisions of Rule 36 of the Employment Tribunal Rules of Procedure 2013. Their claims, along with many others, were stayed. The Lead Claimant's claim was unsuccessful and she did not wish to appeal (for reasons unrelated to the merits).
The MoJ submitted the EAT did not have jurisdiction to hear an appeal as Mr Martineau and Ms Quigley were not parties in the Employment Tribunal. Rejecting an argument in the alternative that they were, the EAT (Lewis J) went on to conclude that the EAT did have jurisdiction to hear an appeal from a non-party under the widely drafted provisions of s21 of the Employment Tribunals Act 1996. The EAT was able to control such appeals through its own 1993 Rules, in particular Rule 3(7). The jurisdiction had been appropriately exercised in the circumstances of this case.
On the merits, whilst the EAT concluded it might have been open to the Tribunal to conclude that the Lead Claimant had not adduced sufficient evidence to establish less favourable treatment (and its conclusion in that regard was not reached without having regard to relevant evidence, having taking into account irrelevant matters or perverse), it had not provided adequate reasons. The case was remitted back to the Employment Tribunal to reconsider the issue of less favourable treatment.