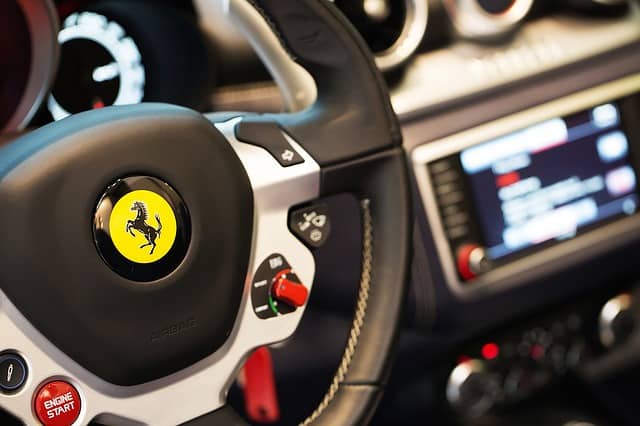 18 April 2016
Success for Insurers over £236,000 Ferrari hire car charges claim
Barristers and credit hire claim specialists, Steven Turner and Gareth Price recently successfully appeared on behalf of UK Insurance Ltd in the latest in a long line of cases involving post-accident vehicle hire costs. Rather unusually, this case involved the Claimant hiring a replacement Ferrari vehicle, through Accident Exchange, following an accident in May 2012.
The hire charges covered a period of 7 months and amounted to an eye-watering £236,000. The delays to the repairs were attributed to the fact that replacement parts had to be shipped in from Italy.
The court heard evidence that Kindertons Accident Management had declined to help millionaire businessman Paul Frankland as he had referred to the damaged Ferrari as being his 'second car'. In addition, he was found to have 4 other vehicles at his disposal. This contradicted the account given by Accident Exchange, who claimed Frankland needed the Ferrari for "getting to and from work and for social and family commitments".
The Judge held that because of the conduct of the Claimant's represented in failing to exchange information and documents in accordance with the Practice Direction for pre-action conduct. It was not sufficient for the Claimant (or their representatives) present a claim and issue proceedings without providing information the Defendant legitimately requires.
The Judge concluded that the claimant's Ferrari was "plainly an occasional hobby; a spare time indulgence for a well-off man."
The case was heard in Darlington County Court on 7th April 2016. For a fuller account of the case, which was conducted by Keoghs visit http://www.keoghs.co.uk/files/Client_Alerts/2016/2016_04_15_Frankland_v_UKI_FINAL.pdf
Other media coverage:
http://www.insurancetimes.co.uk/court-victory-for-insurer-in-236724-ferrari-credit-hire-dispute/1418030.article
http://www.mirror.co.uk/news/uk-news/millionaire-loses-court-battle-insurers-7734628