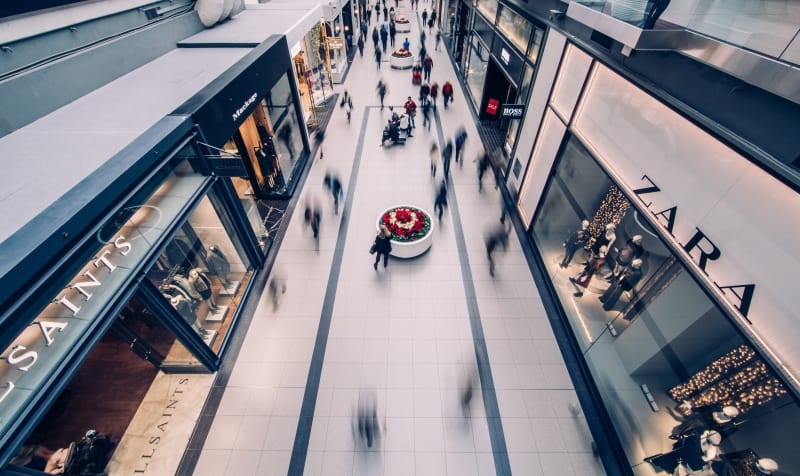 21 July 2021
The rise of 'fire and rehire' strategies in retail
Specialist employment barrister Richard Ryan has recently been quoted by Retail Gazette on the legalities of fire and rehire strategies. Here, you can read his extended thoughts on the rise of the controversial strategy across the UK retail sector.
Why are retailers undertaking a fire and rehire strategy?
Clearly, the impact of Covid 19 has had a significant impact on all aspects of retail. When there is an impact on turnover or profit, one of the areas that senior directors will look at is staffing costs – and this is something we are seeing at play in the retail industry at present.
Is fire and rehire legal? If so, is it more seen as being unethical?
Fire and rehire is, generally speaking, legal. In essence, it is like any contract. One party can say 'here is the old contract we wish to end in accordance with its terms; and here is the new one we would like you to enter into in order to manage our new relationship going forward'. However, fire and rehire can become unfair depending on the process followed and the nature of the consultation. It can be a very technical area of law and each case rests on its facts.
Whether it is ethical is a subjective judgement. It could be argued that it is ethical to try to avoid redundancies by making wholesale changes to terms and conditions, as the alternative is that people would lose their jobs.
However, the process followed by the employer is likely to frame whether the decision is widely viewed as ethical or not. For example, has the employer adopted a sensitive approach to the changes and listened to counter proposals from staff? What steps are to be taken for those significantly affected?
While the answer to these questions are likely to lead to personal judgements about whether the decision is ethical, it is important to note that that law is not determined by ethics. Employers do have some discretion here and a tribunal is unlikely to challenge a well-reasoned and genuine business decision.
What are the pros and cons of fire and rehire?
The pros of fire and hire for any retailer implementing the changes are commercial – it allows the business to create savings, which may be required if the retailer is facing financial difficulty.
The cons are the disruption caused by implementing the changes and potential impact on employees. For example, it could unsettle them, and certain staff may be more affected than others. The decision could also lead to claims being brought against the business, which could be costly.
A further potential complication involves redundancy entitlement; it may be that the proposal amounts to a redundancy. In theory, an employer could be faced with all its staff wanting their redundancy entitlement and to leave their employer.
In any event, even where redundancy is not an issue, unrest amongst staff is always a possibility. A unionised workforce is likely to rely on their union to protect their position and be engaged in any consultation process. Often, due to the risks, employers initially seek to agree the changes by way of consent."
Did the strategy of fire and rehire come as a result of the Covid-19 pandemic?
There can be many reasons why a retailer may encounter financial difficulty and, therefore, pursue a strategy of firing and rehiring employees. However, it is unquestionable that Covid-19 has had a major impact on the economy and that the retail sector has not been unaffected.
"Therefore, we may see an increasing number of situations where retailers pursue fire and rehire strategies due to the economic pressures of the pandemic.
What is the government doing to regulate this?
There have been calls from trade unions and political parties for the fire and rehire strategy to be banned. However, at present the Government does not have any plans to outlaw the practice.
What are legal experts' views on this strategy? Is it viable? Is it fair?
The fire and rehire strategy has been around for many years and is both viable and potentially fair.
In instances where a retailer is implementing the strategy, it is likely that it will need to take legal advice on the process and be supported by HR professionals.
What can retailers learn from the controversy surrounding fire and rehire strategies?
Many retailers will be very conscious of the negative publicity – and potential reputational damage – that could be caused by implementing a fire and rehire strategy.
Whilst driven by their commercial needs they will also, naturally, want to mitigate any employee unrest if the business does need to consider such measures.
Where this is the case, it's important for retailers to engage in a fair and open consultation process with employees.