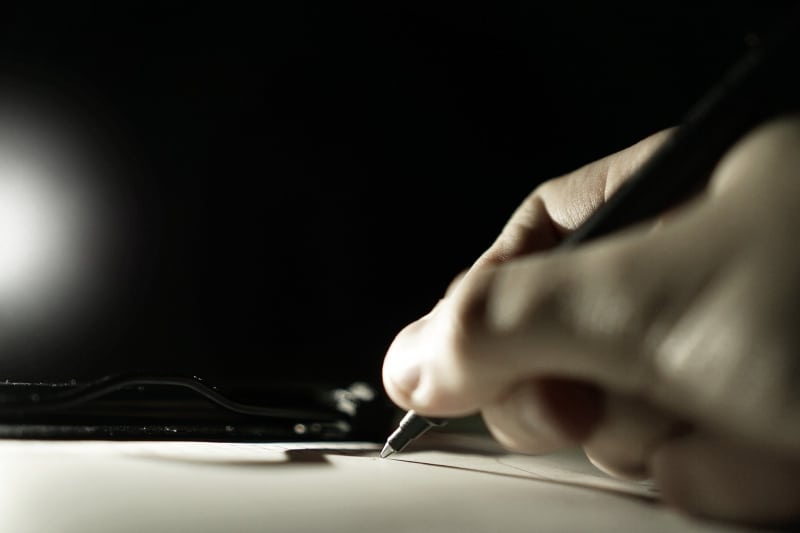 24 April 2020
To adjourn or not to adjourn: consideration of the Chief Coroners Guidance in relation to COVID-19 and the effects of the pandemic on inquests and reports of deaths to coroners.
The Chief Coroner Guidance (numbers 34 and 35) has made it clear, as with other jurisdictions, that no physical hearing should take place unless it is urgent and essential business and it is safe for those involved.
The Chief Coroner restated that inquests only have to be opened as soon as reasonably practicable after a coroner has determined that the duty pursuant to Section 6 of the Coroners and Justice Act 2009 applies (Rule 5 of the Coroners (Inquests) Rules 2013).
Although the guidance states that all hearings that can take place remotely should do so, the Chief Coroner has reminded all coroners that such hearings must take place in public pursuant to Rule 11 of the Coroners (Inquests) Rules 2013. It is suggested "in public" may mean that hearings could take place where only a member of the immediate family is present and with a representative of the press being able to be present. The Chief Coroner also confirmed that "absent a coroner, it is not a court". Therefore, as the legislative provisions currently stand, the coroner cannot be present by skype or phone unless present in court (not in their home or office).
The guidance confirms that whether a hearing can continue or not, and in what form, is a matter for the senior coroner, in terms of the jurisdiction as a whole, and the coroner dealing with the case, for that case.
However, the Chief Coroner also issued the following guidance to coroners in his third COVID-19 note before Guidance Numbers 34 and 35 were published:
Senior coroners should review their lists (as well as those of their area coroners and assistant coroners) and adjourn any jury inquests which are due to start between 31 March and Friday 28 August of any significant length. Cases which are scheduled for 1 September onwards should generally remain in the list. The 'three-day' approach of the LCJ may be a useful guide but events on the ground will inevitably guide your decisions. In practice this is likely to mean that the vast majority of jury inquests will be adjourned to a later date. It is a matter for each senior coroner whether they adjourn to a (realistic) new date now, or leave the position to be reviewed in due course and a new date fixed then.
Similarly, long or complex inquests not involving a jury due to start between 31 March and Friday 28 August, which will include those which require large numbers of witnesses to give evidence in person, should be reviewed and may have to be adjourned. As with criminal trials, complex inquests present particular problems because they are fact-finding inquiries which normally require the presence in court of many differentinterested persons and also lawyers and witnesses as well as staff.
Inquests which are ongoing - including jury inquests - should not be automatically abandoned. These inquests should generally proceed in the hope that they can be completed. However, there may be factors, such as the loss of jurors who are self-isolating, or other events outside your control, which may mean that some inquests will inevitably and regrettably have to be stopped and re-heard at a future date.
Less complex inquests and pre-inquest reviews which are listed to start between now and 31 March should generally proceed where at all possible, subject to individual factors in the case. I recognise in some parts of the country in practice this may be very difficult.
Coroners should make every attempt, where feasible, to use modern technology to enable the participation of the bereaved family and other Interested Persons and their representatives and those giving evidence. This will include, where possible, video links, skype, facetime or other applications and the telephone. Coroners will recognise that it may be prudent to complete as many inquests as possible now, in light of potential increases in workload in the coming weeks and months. Coroners should review the position in respect of less complex inquests beyond 31 March as this month progresses.
There may be other factors which mean cases which otherwise might proceed should be adjourned. This may include the vulnerability of family members and other Interested Persons in relation to COVID-19 risk factors. Families may wish not to attend but equally may be uncomfortable with an inquest proceeding in their absence. In some circumstances it may include the availability of counsel or solicitors who are following self-isolation advice, although coroners should attempt to keep proceedings on track first. These are all issues which may be raised with you. Cases which involve NHS staff may have to be adjourned to allow those staff to remain at work in the emergency period. However, I would caution coroners on taking a blanket approach. A member of NHS staff giving evidence, particularly in a shorter inquest, may not in practice disrupt the public health effort against COVID-19. A similar approach should be taken with police, prison and ambulance service witnesses. Dialogue with Interested Persons is important.
The coroner should seek views on adjournments from Interested Persons where possible. However, the decision on how to proceed in general rests with the senior coroner for the jurisdiction, and for each case, with the coroner hearing the matter. I recognise that decisions may have to be made with speed. The decision to adjourn should be communicated to the bereaved family in particular with sensitivity.
In light of that guidance, the majority of inquests are now adjourned and the Chief Coroner's further guidance is that where inquests need to be held, they will be limited to a number of short Rule 23 paper hearings.
It is inevitable that adjournment will cause the number of cases over 12 months old to increase and it will be the role of the Chief Coroner to explain to Parliament and the public the reasons for that.
COVID-19: Natural Cause of Death
The Chief Coroner has confirmed that COVID-19 is a naturally occurring disease and, therefore, it is capable of being a natural cause of death. However, whilst COVID-19 is listed as a notifiable disease under the Health Protection (Notification) Regulations 2010, Section 30 of the Coronavirus Act 2020 removes the requirement for an inquest to be held with a jury if the coroner has reason to suspect death was caused by COVID-19.
The Chief Coroner supports the position communicated by NHS England and the Chief Medical Officer as advice to medical practitioners in England that:
COVID-19 is an acceptable direct or underlying cause of death of the purposes of completing the Medical Certificate of Cause of Death (MCCD);
COVID-19 as cause of death (or contributory cause) is not a reason on its own to refer a death to a coroner under the CJA 2009;
That COVID-19 is now a notifiable disease under the Health Protection (Notification) Regulations 2010 does not mean referral to a coroner is required by virtue of its notifiable status (the notification is to Public Health England), and there will often be no reason for deaths caused by this disease to be referred to a coroner;
For registration: where next of kin/ informant are following self-isolation procedures, the arrangement for relatives (etc) should be for an alternative informant who has not been in contact with the patient to collect the MCCD and deliver to the registrar for registration purposes. The provisions in the Coronavirus Act will enable this to be done electronically as directed by the Registrar General.
Of course, there may be factors around the death which mean a report of the death to the coroner is necessary, for example if the deceased was in state detention at the time of death or the cause of death is not clear. But the aim of the system is that every death from COVID-19 which does not require referral to the coroner should be dealt with by the MCCD process.
Chief Coroner Guidance Number 36 provides a summary of the Coronavirus Act 2020 provisions relevant to coroners.
Any registered medical practitioner can sign an MCCD even if the deceased was not attended during their last illness and not seen after death, provided that they are able to state the cause of death to the best of their knowledge and belief. The legislation specifically provides that if the deceased was attended by a registered medical practitioner and if that practitioner is unable to sign the MCCD or it is impractical for that practitioner to do so, another medical practitioner can sign.
If a medial practitioner attended the deceased within 28 days before death, then the registrar can register the death in the normal way. But if there was no attendance either within 28 days before death or after death, then the registrar would need to refer that to the coroner.
The General Register Office position is that attendance before death can be visual (in person or by video, e.g. skype) but it cannot be audio (e.g. telephone) only. Attendance after death must be in person.
The following options as set out in Chief Coroner Guidance number 34 are recommended to a coroner when a death is reported:
Where possible there should be a dialogue with the doctor who reported the death and the coroner may make the doctor aware of facts relevant to the decision to sign an MCCD;
Where an MCCD is signed, if the coroner is satisfied on the information available that the duty to investigate under Section 1 of the CJA 2009 is not engaged, a Form 100A should be issued. (Where a doctor cannot sign an MCCD, the coroner will be unable to issue a Form 100A);
If the coroner is not sure that the duty to investigate under Section 1 of the CJA 2009 is engaged, they can request a post-mortem examination. If that produces a natural cause of death, the coroner can decline jurisdiction and enable death to be registered via the Form 100B route;
If a post-mortem examination may not be possible either on infection risk grounds or because of capacity problems, coroners are invited to take a pragmatic approach and if a post-mortem examination is not practicable within a reasonable time, coroners should open an investigation into a death if at all possible and proceed to inquest.
Hold a short inquest (possibly Rule 23) soon after the report of the death which considers the evidence and arrives at a conclusion (possibly of natural causes) and with a medical cause of death either providing COVID-19 or unascertained natural cause. The coroner should assemble the relevant medical and factual evidence from the scene in a community death. In the absence of reliable objective evidence establishing the cause of death, witness statements of those who knew the deceased in life and can describe symptoms may enable a conclusion to be reached.
If an inquest cannot be held or the death requires more detailed explanation, such as a prison death, the coroner will have to open an investigation and assemble all relevant evidence and list the inquest at a future date.
It is clear that the COVID-19 emergency presents challenges for all of us, including coroners. The Chief Coroner has reminded us that it may not be possible to perform the sort of detailed death investigation process that we are used to, but coroners remain under their usual statutory duties and must conduct proper investigations, and this may inevitably require adjournments.
The advice is clear to us all: to act in a pragmatic way which takes account of the effects of the pandemic.
Leila is the Inquests Sub-Group Co-ordinator at Parklane Plowden. She is appointed to the Attorney General Counsel Panel A and regularly represents interested persons in a wide range of inquests, including media sensitive Article 2 jury inquests. Leila's full profile can be accessed here