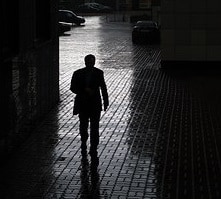 20 January 2017
A Warning on Warnings
Robert Dunn examines the case of Bandara v British Broadcasting Corporation [2016] UKEAT 0335_15_0906 in which the EAT held that an Employment Tribunal was entitled to consider whether an employer had relied upon a 'manifestly inappropriate' final written warning in guiding its application of section 98(4) of the Employment Rights Act 1996 in an unfair dismissal case.
THE ISSUE
Could an Employment Tribunal in an unfair dismissal case look at the circumstances surrounding a previous final written warning, and the extent that it was relied upon in dismissing the employee, in guiding its application of section 98(4) of the Employment Rights Act 1996?
THE FACTS
Mr. Bandara had worked in the BBC's Sinhalese Service for 18 years, and had an unblemished disciplinary record. In August 2013, an investigation, and then disciplinary proceedings, were commenced against Mr. Bandara regarding two incidents. The first involved allegations that Mr. Bandara had shouted at a senior manager in March 2013. The second involved his decision in July 2013 to prioritise coverage of the 30th Anniversary of Black July (in which many Tamils in Sri Lanka had been killed), over the recent birth of Prince George. Mr. Bandara was informed by letter that this was 'potentially gross misconduct' and therefore a final written warning of 12 months' duration was imposed.
In early 2014, Mr. Bandara faced further allegations of bullying and abusive behaviour towards colleagues, as well as a failure to follow management instructions. After an investigation, he was summarily dismissed in August 2014. The dismissal letter stated that the final written warning had been considered in reaching this decision.
EMPLOYMENT TRIBUNAL DECISION
Firstly, the ET held the Final Written Warning had been 'manifestly inappropriate'. After considering the BBC's disciplinary policy, Mr. Bandara's behaviour in 2013 could not be 'potentially gross misconduct', and Mr. Bandara's exemplary disciplinary record had been given insufficient weight. Secondly, the ET considered whether, if a hypothetical non-final written warning had been given in 2013 instead, and relied upon in August 2014, the dismissal would still have been within the range of reasonable responses. The ET held that it would have, and found the dismissal to be fair.
Mr. Bandara appealed, and the BBC cross-appealed the finding that the final written warning was 'manifestly inappropriate'.
THE LAW
HHJ Richardson began by going back to basics. The Judge cited section 98(4) itself, and stated that the ET's aim in a situation such as this, should be to ask whether, in the circumstances, the employer acted reasonably in treating conduct as a sufficient reason for dismissing the employee. The Judge then turned to the place that an employer's consideration of final written warnings has in that framework. Following Counsel's submissions, the Judge noted that the Court of Appeal cases of Davies v Sandwell MBC [2013] IRLR 37 and Way v Spectrum Property Care Ltd [2015] IRLR 657 and the EAT case of Wincanton Group Plc v Stone [2013] IRLR 178. The Judge also cited the statement in the ACAS Code that conduct should be 'sufficiently serious' for a final written warning to be imposed.
THE DECISION
Firstly, the Judge dismissed the BBC's cross-appeal. It was not an error of law to declare a final written warning as 'manifestly inappropriate'. As Elias LJ had held in Davies, it was "legitimate for an employer to rely on a final warning, provided that it was issued in good faith, that there were at least prima facie grounds for imposing it and that it was not manifestly inappropriate to issue it". The Judge was bound by this, yet also relied in support upon the EAT cases of Co-operative Retail Services v Lucas UKEAT/145/93 and Simmons v Milford Club [2013] ICR D14. In HHJ Richardson's opinion, 'manifestly inappropriate' meant that a sanction 'plainly ought not to have been imposed'. In this matter, that was indeed true of Mr. Bandara's warning. His 2013 conduct was neither gross misconduct under the BBC's policy, or by generally accepted standards.
Secondly, the Judge allowed Mr. Bandara's appeal. HHJ Richardson chose not to adopt the BBC's submissions that Davies, by suggesting that the ET should not reopen a final warning or declare it a 'nullity', was inconsistent with dicta in Wincanton and Way that a manifestly inappropriate warning should not be considered by a dismissing employer. In the Judge's view, all 3 cases gave consistent guidance naturally flowing from section 98(4). Relying heavily on Elias LJ and Mummery LJ in Davies, the function of the ET was to apply the objective test of reasonableness to determine whether a final written warning was a circumstance which a reasonable employer could reasonably take into account for the purposes of section 98(4). This was the proper approach.
An ET should (i) look at the circumstances of the final written warning to consider whether it was imposed in bad faith or was manifestly inappropriate, (ii) then consider whether an employer actually relied upon it and to what extent, and (iii) with that, and the employee's conduct, in mind, then consider whether the employer had acted reasonably in treating this as sufficient for dismissal. A dismissal would likely be unfair if a manifestly inappropriate warning was considered by an employer and given anything more than mere 'background' weight.
The Judge therefore remitted the case back to the ET.
COMMENT
This case is a helpful reminder for employers that in an unfair dismissal claim, an ET will be interested in conduct extending outside the actual dismissal process. In deciding upon a sanction for potentially gross misconduct, an employer may now need to look back at the reasonableness of any previous sanctions they have imposed. If warnings have been imposed in bad faith, or cannot stand up to scrutiny, they should not be relied upon as a basis for dismissing an employee.
Practically, employers should treat disciplinary processes that may lead to warnings with the same seriousness and fairness as they would do if dismissal was mooted, complying with the ACAS Code accordingly. Employers should ensure that their disciplinary policy is accurate, up to date and complied with: here, the BBC's policy was a key reason for the ET's finding that Mr. Bandara's warning was inappropriate.
Moreover, the decision provides a useful clarification of the law, with the Judge purportedly aligning Davies, Wincanton and Way. It is perhaps questionable that an ET cannot look back to declare a warning a nullity, yet can simultaneously say that it is unreasonable to consider it because it is manifestly inappropriate. In substance, they appear similar propositions. Nevertheless, the thrust of the decision, focussing upon the wording of section 98(4) itself, is welcome.
ROBERT DUNN