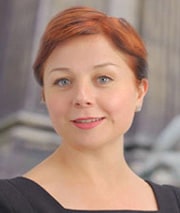 11 September 2015
Ain't no mountain high enough: Parklane Plowden Barrister Julia Nelson takes on Yorkshire's Three Peaks Challenge for children's charity
Ain't no mountain high enough: Parklane Plowden Barrister Julia Nelson takes on Yorkshire's Three Peaks Challenge for children's charity
Our Court of Protection Team head, Julia Nelson is a woman on a mission. When she heard that Yorkshire-based children's charity, Physcap was fundraising to help provide essential equipment for disabled children that was not funded by the NHS, she decided it was time to take action.
With this in mind, Julia will be taking part in the 24.5 mile Three Peaks Challenge tomorrow (Saturday 12th September) in order to raise money for the charity that supports families who have no access to funds to buy much needed specialist or therapeutic equipment for their children. Physcap also helps with funding for children who require both therapy and conductive education.
The charity, established in 1970, is run completely by volunteers, many of whom are doctors and occupational therapists. Since they were founded they have provided countless families with equipment ranging from touch screen computer systems and adapted treadmills to electric buggies and specially adapted trikes.
In order to support Julia, please visit the charity's Just Giving page and give whatever you can afford here: https://www.justgiving.com/teams/Physcap3Peaks