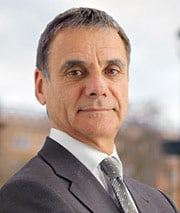 26 September 2007
Following on from an earlier decision in November 2004, Howard Elgot and Roger Quickfall have achieved another landmark success at the Court of Appeal on February 7th 2006. In November 2004 at the High Court in Manchester, Mr Justice Holland handed down a judgment on the practical application of the "Masterman-Lister tests", which had significant implications in respect of the law relating to litigation capacity. In the case of Bailey v Warren, the judge was asked to determine whether the claimant, Donald Bailey, had the necessary understanding to give his then solicitors authority to agree liability in his personal injury claim.
Mr Bailey suffered severe injuries in a road traffic accident in May 1998 and in November 2000 it was agreed that he should be held 50% to blame for the accident. Eventually judgment was entered. Neither the claimant's solicitors, nor the insurers had any idea that the claimant may not have had the necessary mental capacity to settle his claim. When Mr Bailey instructed new solicitors, many years later, they took the view that Mr Bailey did not have the required legal capacity to enter into the agreement and applied to have the judgment set aside.
This was opposed by the insurers. Following a three day hearing in 2004 the judge decided that Mr Bailey was not able to deal with issues relating to the value of his claim nor to give instructions in the legal proceedings, and was therefore to be regarded as a "patient" for those purposes, but had sufficient understanding of what had been agreed about fault for the accident. Now the Court of Appeal has held, for the first time ever, that even if the claimant had no capacity to litigate at all at the date of the compromise, the trial judge had properly exercised his discretion to validate the judgement.
The decision is also significant as it is the first time that the Court of Appeal has had to consider the consequences of its decision in Masterman-Lister v Brutton and Co. Although the Court of Appeal did not agree with Mr. Justice Holland (albeit by a majority) that a claimant might have litigation capacity in respect of liability but not quantum, each member of the Court of Appeal was insistent that in the circumstances of this case it was appropriate to give validity to the judgment on the compromise agreement that had been made many years before.
The Court of Appeal decisively rejected the Claimant's argument that for the court to validate any judgment on the compromise it was necessary for the Claimant's litigation friend to support that validation and went on to give guidance as to how its validations powers should be exercised in the future.
What is particularly important is that this is the first occasion that a court has exercised such validation powers under the Civil Procedure Rules, in the face of opposition from the claimant's litigation friend and lawyers.