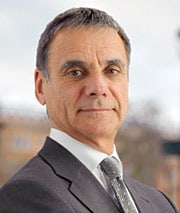 1 November 2004
Bailey v Warren – Capacity to Litigate
The High Court gave judgment on 12th November 2004 in the case of Bailey v. Warren. Howard Elgot of Park Lane Chambers, Leeds, appeared on behalf of the successful Defendant. Howard led Roger Quickfall, also of Park Lane Chambers. The case is the first High Court personal injury case in which the effects of Masterman-Lister v. Brutton and Co 2003 1 WLR 1511have been explored. The Claimant was attempting to overturn a 50:50 agreement reached four years earlier, with a view to obtaining a more beneficial split of liability.
It was argued that the Claimant was a patient at the date of the agreement and that, as a result, the agreement and a subsequent judgment entered were invalid by reason of Part 21. 10 (1) CPR. In a judgment given on 12th November 2004, Holland J confirmed that the test for mental incapacity is issue-specific. For the first time, the Court has differentiated between the Claimant's capacity to settle the liability and quantum aspects of the same case.
It was held that whilst the Claimant had full mental capacity to settle the liability aspect of his claim at 50:50 without a litigation friend or the approval of the court, he lacked the mental capacity to "manage a necessarily sophisticated quantum issue and the resultant, inevitably substantial fund". Therefore, although the liability settlement did not require the approval of the court in this case, a settlement of the whole claim would require such an approval.
Holland J also held that even if the Claimant had no capacity to settle liability at the relevant date, he would have exercised his discretion under Part 21.3 (4) CPR to validate the judgment ex post facto. He relied upon various factors, including:
The overriding objective, including the overall chronology and the position of the Defendant
The likely situation had the Claimant been proceeding by a litigation friend at the time of the agreement
The reasonableness or otherwise of the 50: 50 split.
"The real nature of the present litigation friend's stance" - not that the Claimant lacked advice or failed to heed it, but that the advice was open to criticism.