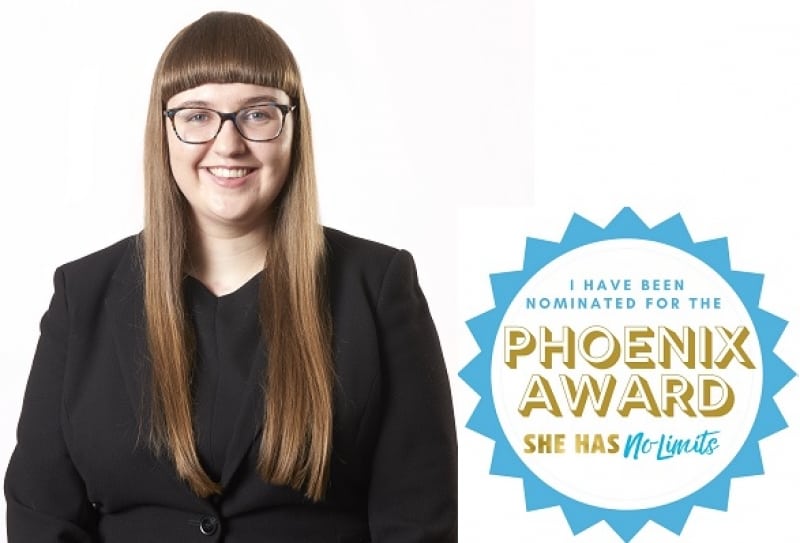 9 September 2020
Barrister Chloe Branton nominated for a #SheHasNoLimits Phoenix Award.
The 'She's a Phoenix' Award recognises women who have 'risen from the ashes' to overcome significant adversity in their professional or personal life and is an inspiration to others to be courageous in their own lives.
Chloe was nominated (anonymously), having qualified as a barrister at the age of just 23. She was the first person in her family to go to University, and graduated from Lancaster University with a first in Law in 2018. Alongside her studying and career, Chloe also cares for her severely disabled sister and newly disabled mum. She also has disabilities herself, including Asperger's and Dyspraxia.
Of the nomination, Chloe says: "I am delighted to be nominated for this award. It is really important that we talk about adversity and break the stigma around disabilities and caring for relatives."
The award will be announced and celebrated at the finale of the She Has No Limits Conference, which will be held entirely online on Thursday 24th September 2020.
You can visit their website here, for more information and details of how to attend the conference.