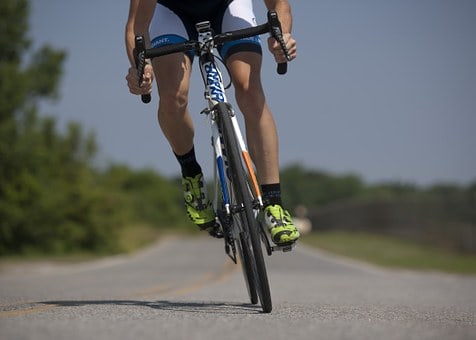 25 June 2015
Barristers with pedal-power!
8 of our barristers* recently swapped their gowns and wigs in favour of lycra at this years' Yorkshire Classic Cycle Challenge organised by law firm, Lupton Fawcett Denison Till.
They joined several hundred others to take part in the gruelling 58 mile route across some of the most dramatic scenery that the Yorkshire Dales has to offer. And it was all for a good cause too - to raise money for Sports Aid, a charity dedicated to developing the next generation of elite British athletes.
As you'd imagine, our team took the challenge very seriously...from training for the race…to branded cycle jerseys! On the day however, it was David de Jehan who revealed himself to be the most impressive rider of the group, demonstrating an enviable ability of riding at the pace of everyone on road bikes, but on a single speed mountain bike. There was some serious girl-power from Nicola Twine who, had she been at the Tour de France, would have taken the leaders, King of the mountains, and points jerseys!
Not content with the distance involved, Craig Moore and Jonathan Godfrey 'deliberately' got themselves lost and added a few extra miles to their cycle challenge.
*David de Jehan, Richard Copnall, Andrew Axon, Tom Nossiter, Hylton Armstrong, Nicola Twine, Craig Moore and Jonathan Godfrey