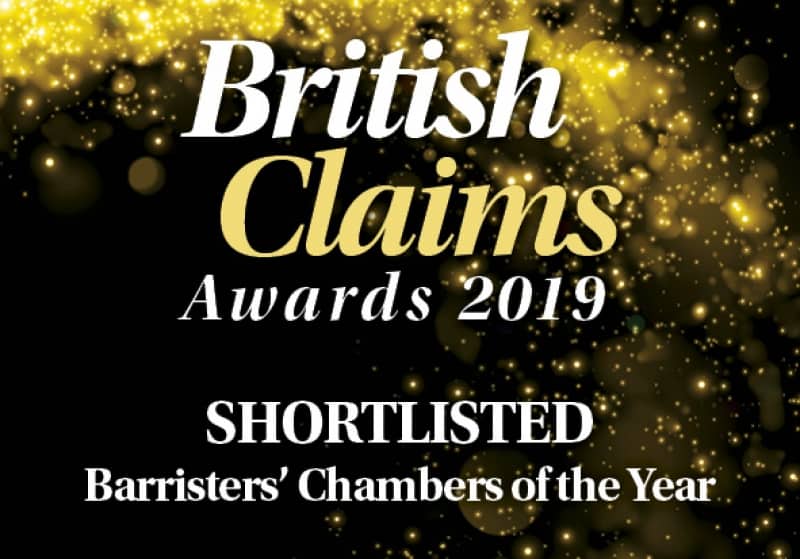 12 April 2019
British Claims Awards 2019 – Chambers shortlisted for 'Barristers' Chambers of the Year'
We are delighted to announce that we have been shortlisted for 'Barristers' Chambers of the Year' at the 2019 British Claims Awards.
The British Claims Awards celebrate the achievements and progress made by the leading professionals in the claims sector on behalf of their clients.
The award ceremony will take place on the 6th June at The Grange St Pauls, London.
We look forward to seeing our friends and colleagues at the event.
#BritishClaimsAwards