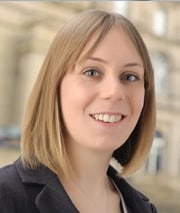 13 March 2015
Case note: Montgomery v Lanarkshire Health Board (Scotland) [2015] UKSC 11
Case note: Montgomery v Lanarkshire Health Board (Scotland) [2015] UKSC 11
11th March 2015
Introduction
Since Sidaway v Board of Govenors of the Bethlem Royal Hospital [1985] A.C the Courts have increasingly recognised the importance of personal autonomy in the issue of consent. The case of Montgomery clarifies the correct test to consent.
The facts
Mrs Montgomery (The Claimant) suffered from insulin dependent diabetes mellitus. It was agreed between the parties that the risk of shoulder dystocia occurring during vaginal delivery was 9 -10% in the case of diabetic mothers.
The Claimant was not told of the risk of shoulder dystocia, as, in the doctor's opinion, the possibility of it causing a serious problem for the baby was very small. The doctor also suggested that advising of the risk would lead to most women electing for a caesarean section.
During the vaginal delivery the umbilical cord was completely or partially occluded, thereby depriving the baby of oxygen. After his birth, he was diagnosed as suffering from dyskinetic cerebral palsy.
It was the Claimant's case that had she been told of the risk of shoulder dystocia she would have elected for a caesarean section.
The Judgment
The Supreme Court felt that the majority decision in Sidaway was unsatisfactory and preferred the approach in the dissenting judgment of Lord Scarman. Lord Scarman held that there was a duty for a doctor to warn a patient of a material risk inherent in the treatment.
The Supreme Court reiterated that there was a duty for the doctor to discuss with the patient the material risks involved in the medically preferred treatment and any alternative treatment options. The test for materiality was whether a reasonably person in the position of a patient would think the risk significant.
In the Claimant's case it was found that the risk of shoulder dystocia was substantial and should have been disclosed. The Claimant was entitled to consider this risk against the relatively low risk to both mother and baby of a caesarean section. It was not is dispute that had the baby been delivered by caesarean section it would have been unharmed. The Supreme Court found that had the risks been discussed the Claimant would have elected to have a caesarean.
Comment
The importance of a patient's right to make their own decision has been advocated in cases such as Chester v Afsar. The decision in Montgomery confirms that the approach for consent favoured by the majority in Sidaway is undoubtedly outdated and fails to reflect a modern doctor-patient relationship.