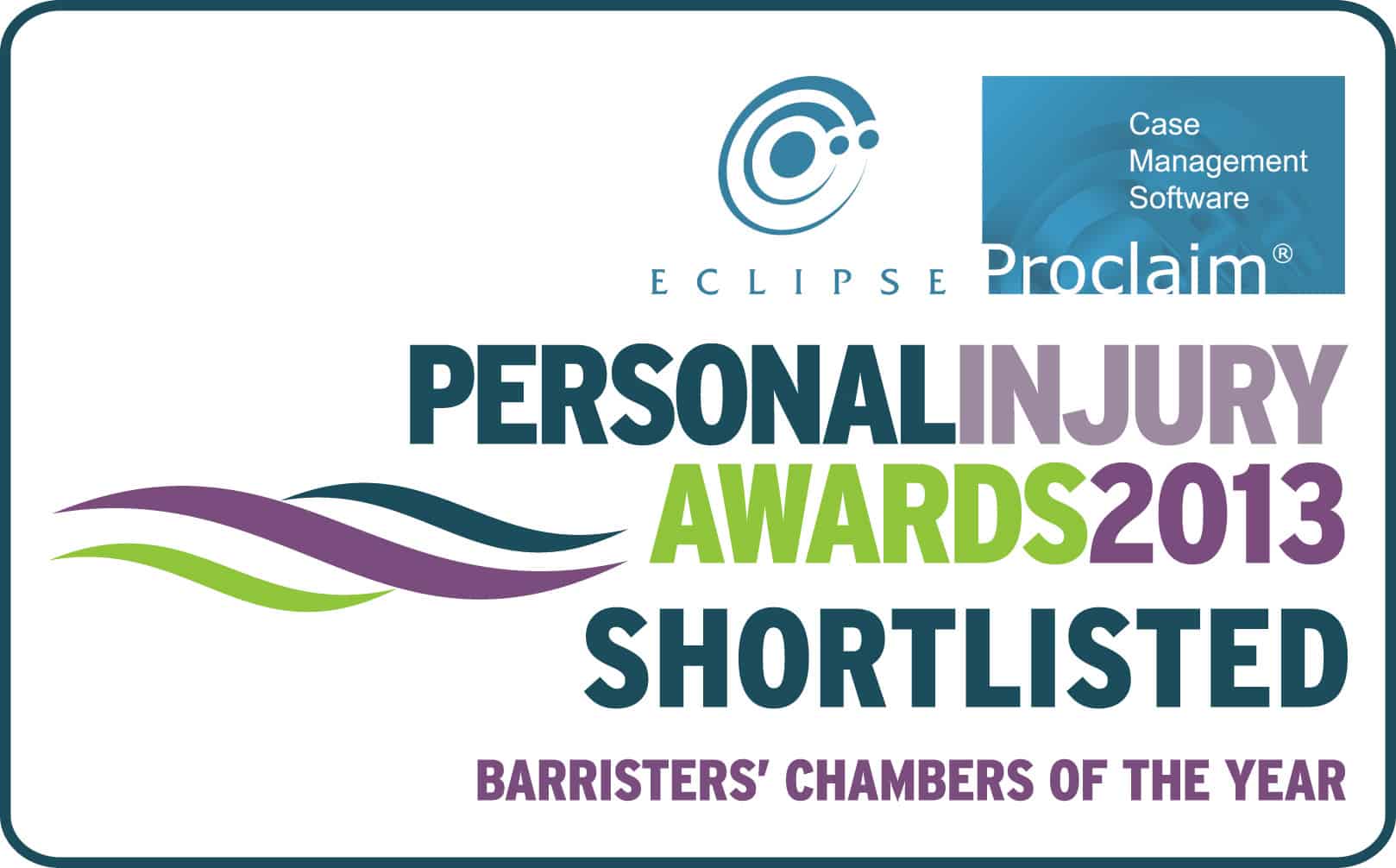 27 September 2013
Chambers is Shortlisted for Chambers of the Year
Parklane Plowden Chambers has been shortlisted for Chambers of the Year at the Eclipse Proclaim Personal Injury Awards 2013.
The Awards ceremony, taking place in London on 26th November, provides a unique opportunity to highlight and celebrate the excellence of individuals and organisations across the personal injury claims sector.
The Chambers of the Year category is judged on a strong track record of success, involvement in prominent cases, a reputation for technical excellence and practical solutions, a strong relationship with clients across the industry and contributes to the wider legal community.
For more information on the awards, or for tickets, please click here to go to the awards website: http://www.personalinjuryawards.co.uk/