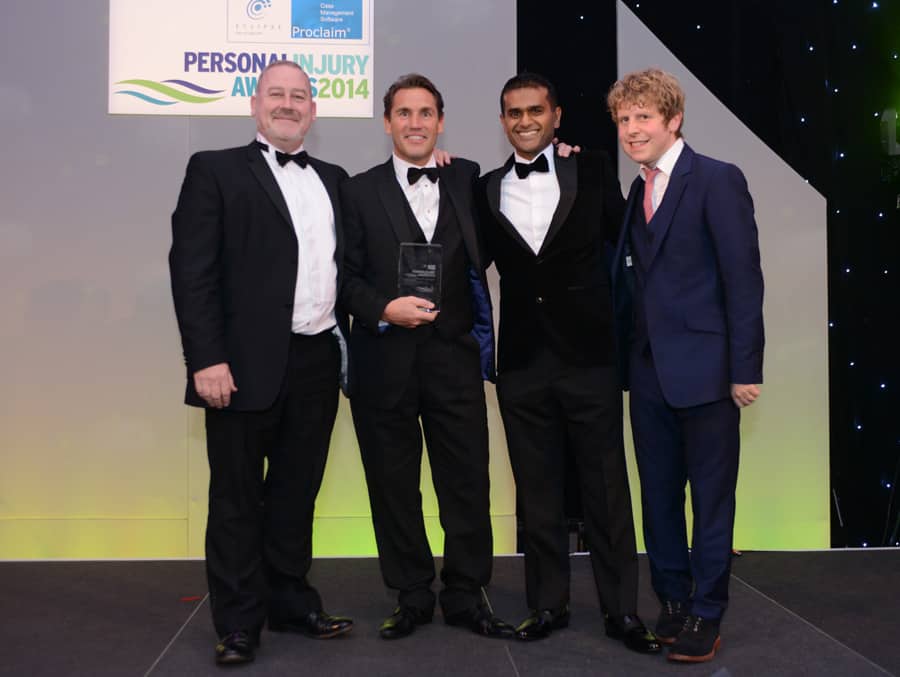 17 November 2014
Chambers retains the Title for The Eclipse Proclaim Personal Injury Awards 2014
Chambers were delighted to retain the title as Personal Injury Chambers of the Year.
The Eclipse Proclaim Personal Injury Awards, now in their seventh year, provided a unique opportunity to highlight and celebrate the excellence of individuals and organisations across the personal injury claims sector.
The awards bridge the partisan 'claimant/defendant divide' by encompassing all professionals and key service providers working in this field. The objectives of the Awards were to identify high standards of practice and to inspire others to emulate the achievements demonstrated by those who were shortlisted.
This years Judging panel led by the president of APIL, with fellow professionals including the CEO of Foil and various preminant representatives from the Legal Sector.
Chambers have now received this award for the third time and continue to show our prominence in the Personal Injury Sector throughout the country.