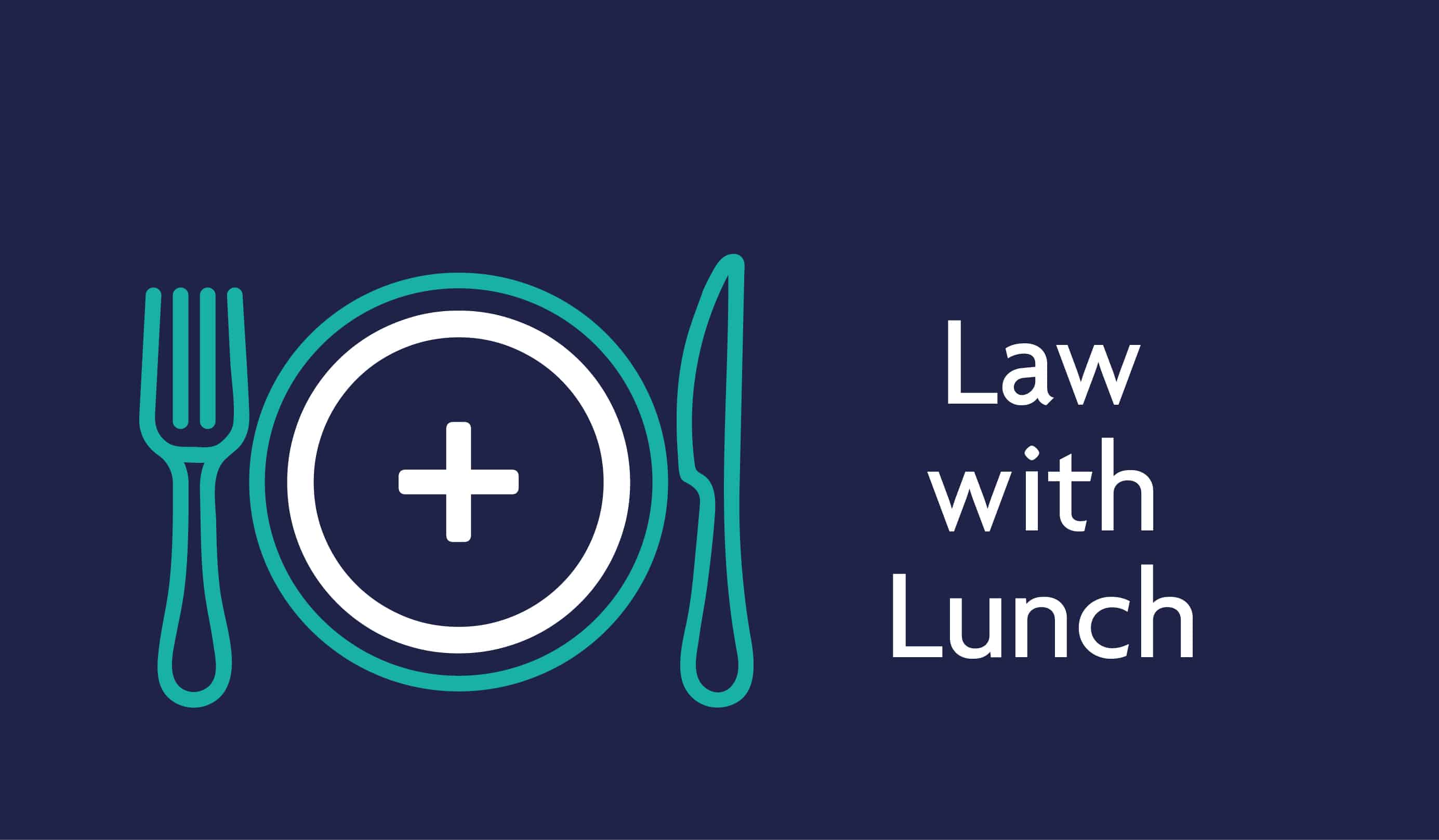 18 May 2022
Clinical Negligence & Personal Injury | 'Law with Lunch' Webinar Series | June 2022
Our 'Law with Lunch' webinar series in June of bitesize, lunchtime talks returns with Parklane Plowden's award-winning personal injury team to bring you updates covering the legal issues of the moment.
Thursday, 9th June 2022, 12.30 pm, Zoom webinar
Barrister and clinical negligence specialist Andrew Axon will discuss
Material Contribution, the evolving Caselaw
Presenting a comprehensive review of the law of Material Contribution, the evolving caselaw and how it applies to Clinical Negligence Litigation.
--0--
Thursday, 30th June 2022, 12.30 pm, Zoom webinar
Personal Injury barristers Bethan Davies and May Martin will discuss
Personal Injury Case Law Update
Highlight the key recent developments in the personal injury case law. The webinar will ensure that practitioners are up to speed with legal developments and will include a discussion of Paul v Royal Wolverhampton NHS Trust, Ho v Adelekun, and Hughes v Rattan.
--0--
From the latest procedural tips, these sessions are ideal for busy practitioners who want to enjoy their lunch break while updating their legal knowledge.
These events are free, and we expect them to be popular, please book early to avoid disappointment.
For further enquiries or to register, please email events@parklaneplowden.co.uk