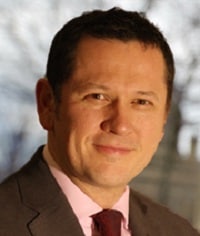 6 March 2017
Court denies pre-LASPO costs as litigation work had not started.
Court denies pre-LASPO costs as litigation work had not started.
Parklane Plowden barrister, Steven Turner, was recently instructed by DWF to appear at the County Court at York on behalf of the Defendant.
Choudhury v Markerstudy 12th January 2017
The case related to a claimant firm who signed up a client days before the Legal Aid, Sentencing and Punishment of Offenders Act (LASPO) came in to effect.
The victim was involved in a road traffic accident, just two weeks before the start of the new civil justice rules. When they claim was issued in July 2014, the claimant accepted the sum of £1,150 in full and final settlement of his claim. Defendant firm, DWF disputed this figure and requested a detailed assessment of costs.
Irwin Mitchell submitted that legal work had started before 1 April 2013 and sought to rely on a collective conditional fee arrangement (CCFA) entered into with DWF, contending it provided a valid pre-LASPO retainer.
DWF did not dispute that if litigation services had been provided then the retainer would be valid. However, it argued the litigation friend had entered into a post-LASPO agreement, with litigation services provided from 4 April 2013.
District Judge Wildsmith ruled that no litigation services were provided before the end of March 2013, and in turn the CCFA was unenforceable.
The claimants bill was assessed as nil and Irwin Mitchell were ordered to pay the defendant's costs of £3,000 plus VAT.
Follow this link to read the full article, featured in the Law Society Gazette https://www.lawgazette.co.uk/law/court-denies-pre-laspo-costs-as-litigation-work-had-not-started/5060098.article
Steven Turner acted for Markerstudy and was instructed by DWF.