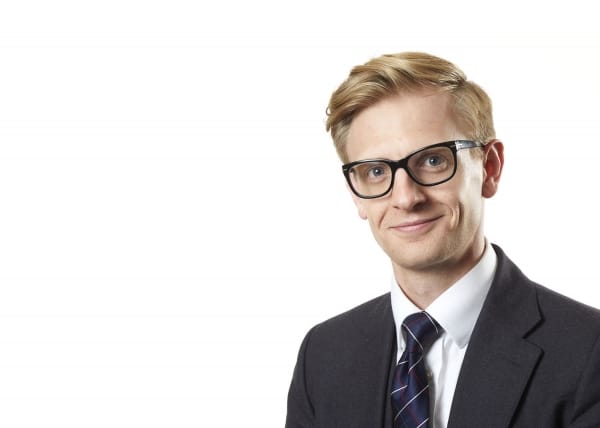 22 October 2018
Darnley v Croydon Health Services NHS Trust (2018) UKSC 50: duty of care and non-medical hospital staff
Background
Mr Darnley attended an A&E department operated by the Defendant NHS Trust. He advised the receptionist that he had suffered a blow to the head and was feeling unwell, but he was told that he would have to wait around 4 to 5 hours before somebody looked at him. Mr Darnley waited for 19 minutes before deciding to leave. What he was not told was that he would have been seen by a triage nurse within 30 minutes, or as soon as possible, given his head injury symptoms. Thereafter, Mr Darnley deteriorated and was taken back to hospital by ambulance. He was found to have developed a large extra-dural haematoma and, despite treatment, he was left with a permanent and disabling brain injury.
At first instance, HHJ Robinson considered that Mr Darnley had been provided with misleading information that had influenced his decision to leave. Had he been given the correct information, Mr Darnley would have remained in hospital and undergone surgery sufficiently early enough to have made a near full recovery. However, in dismissing the claim, he held that:
Receptionists in A&E were not under a duty to guard against patients failing to wait.
The harm suffered was beyond the scope of any duty owed by the hospital.
It would not be fair, just and reasonable to impose liability on the hospital for harm arising as a result of the misleading waiting time advice.
Mr Darnley broke the chain of causation, as it was ultimately his decision to leave the hospital.
The majority in the Court of Appeal upheld the decision. Notably, there was a concern that creating a liability for NHS Trusts in such instances would create undesirable social consequences.
Issues
The matter was appealed to the Supreme Court. The issues were:
Was there a duty of care owed by the hospital to provide accurate waiting time information through its reception staff?
If so, had the hospital beached that duty?
Did Mr Darnley's decision to leave the hospital break the chain of causation?
The decision
The Supreme Court decided unanimously in Mr Darnley's favour. The judgment given by Lord Lloyd-Jones can be summarised as follows:
Duty of Care
Only if the matter does not fall within an established category of circumstances where a duty of care has been imposed does the court need to consider whether it would be fair, just and reasonable to impose one.
It is well established that those who run a casualty department owe a duty to those presenting themselves with complaints of illness or injury. They must take reasonable steps to avoid patients suffering foreseeable injury, which extends to providing accurate information.
There should be no distinction between medical and non-medical staff in determining whether a duty of care is owed. The hospital had a duty to take reasonable steps to avoid providing misleading information to Mr Darnley. The only issue was whether the hospital, through the receptionist, had breached that duty.
Standard of Care
The standard of care required was that of an averagely competent and well-informed person performing the function of a receptionist at a department providing emergency medical care.
It was accepted by the hospital's receptionists that Mr Darnley should have been told that a triage nurse would have seen him within 30 minutes. At first instance, it was held that the Mr Darnley had been misinformed and that it was reasonably foreseeable that he would leave the hospital before being seen as a result. Therefore, the hospital had been negligent.
Causation
It was found at first instance that Mr Darnley would have stayed in hospital had he been provided with accurate information. Further, this would have led to earlier surgery and a near full recovery. It therefore could not be said that there had been a break in the chain of causation.
Comment
This case underlines the correct approach for identifying when the court needs to determine the existence of a duty of care. In the patient and medical care provider context, the duty is reasonably well defined. It extends to the provision of accurate information so as not to put the patient at risk of foreseeable injury.
The main issue will often be whether the defending body has discharged that duty through its medical and non-medical staff. The nature of the misinformation and the role of individual providing the same will be pertinent. A&E receptionists are not going to be expected to provide general medical advice to patients, but they will be expected to take reasonable care to avoid providing misinformation as to waiting times. It will be a matter of degree, particularly when considering the likely causative effect of the misinformation. In this case, it is noteworthy that the advice about the waiting time was drastically wrong.
Hospital and national guidance on waiting times will be particularly useful for potential claimants in assessing both breach and causation in the early stages. The Supreme Court suggested that providing patients with notices or leaflets could militate against such misinformation in future. Healthcare providers will also want to impress upon all staff the importance of avoiding misleading patients as to their care and the ramifications of failing to do so.
The full judgment can be accessed here.
Barrister