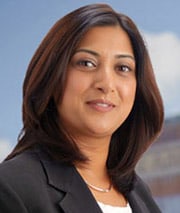 13 July 2009
Equal Value Success in Court of Appeal
MRS F A HOVELL v ASHFORD & ST PETER'S HOSPITAL NHS TRUST [2009] EWCA Civ 670
Kirti Jeram Led by John Bowers QC successfully represented the Respondent NHS Trust in the Court of Appeal in Hovell v Ashford & St Peter's NHS Trust.
The particular issue raised at the Court of Appeal was whether an employment tribunal had erred in law in refusing an application by the appellant that a decision to appoint an independent expert in an equal value case should be revoked.
However, the decision is of broader application in providing guidance as to how employment judges should approach similar applications in the context of equal pay litigation. Please use link for full transcript.
For more information, please visit http://www.bailii.org/ew/cases/EWCA/Civ/2009/670.html or Download Analysis