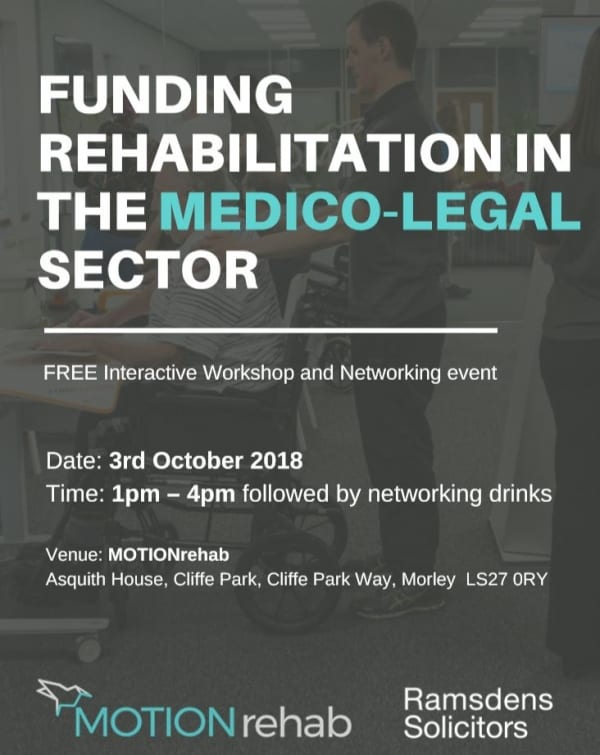 29 August 2018
Funding Rehabilitation in the Medico-Legal Sector
Date: 3rd October 2018
Time: 1pm - 4pm followed by networking drinks
Venue: MOTIONrehab, Asquith House, Cliffe Park, Cliffe Park Way, Morley, LS27 0RY
This workshop is suitable for Health Professionals, Case Managers and Rehab Finance Managers to gain a greater understanding of the Medico-Legal Sector.
Speakers:

Hylton Armstrong - Barrister, Parklane Plowden Chambers
Natalie Marrison - Partner, Head of Abuse and Personal Injury, Ramsdens Solicitors LLP
Natalie Lang - Partner, Court of Protection, Ramsdens Solicitors LLP
To reserve your place(s), please click here.
More information can be viewed here.