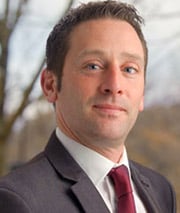 4 June 2014
Funeral of Jason Middlewood
Following the most tragic passing of Jason Middlewood, the family would welcome all those who knew Jason and wish to celebrate his life to attend the funeral which will take place at 2pm on Friday 6th June 2014 at Kippax Parish Church, Church Lane, Kippax, Leeds LS25 7HF.
The service will be followed with a reception at Thorpe Park Hotel and Spa, 1150 Century Way, Thorpe Park, Leeds, LS15 8ZB .
Jason was a wonderful clerk, a gentle and kind person and dear friend to many. Under very difficult circumstances, his wife Linda, and three sons Adam, Danny and Jamie are coping well.
The majority of barristers and members of staff will be attending the funeral so we will be closed from 12.00pm on Friday.