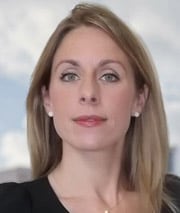 4 January 2011
Georgina Nolan joins Chambers
Chambers is delighted to announce that Georgina Nolan formerly of Broad Chare has joined Chambers.
Georgina, called in 2006, is a specialist Employment & Personal Injury barrister with an excellent reputation in her chosen fields.
Georgina will also be a valuable asset to chambers following her recent appointment to the Attorney General's Junior Counsel to the Crown (Regional Panel) - 2010-2015. This extending Chambers regional Counsel to 11 members.