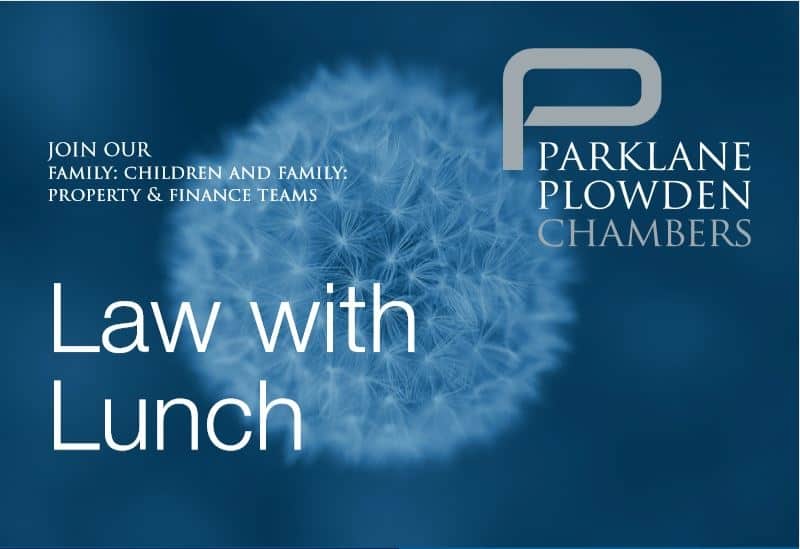 26 September 2019
Law with Lunch | Family Finance
Join our specialist team of Family: Children & Family and Family: Property & Finance barristers for a series of Case Law updates.
Barristers will deliver a series of bitesize, lunchtime talks covering the family law legal issues of the moment.
From the latest case law, to procedural tips, these sessions are ideal for busy practitioners who want to grab some lunch whilst at the same time ensuring their legal knowledge is bang up to date!
The next date in the series is the 18th October 2019.
Presented by:
Giorgia Sessi - 'Companies in the context of Financial Remedy Proceedings: basic principles and traps to avoid."
David de Jéhan - 'Company and Share valuation: Science, Art or Black Magic?' (as relevant to Financial Remedies)
Venue: Parklane Plowden Chambers, 19 Westgate, Leeds, LS1 2RD.
Time: 12:00pm
Cost: £15 + VAT
SOLD OUT
Light Lunch available throughout
Places are limited so book early to avoid disappointment:
mark.williams@parklaneplowden.co.uk or hannah.townsend@parklaneplowden.co.uk.
The full flyer can be viewed as a pdf here.