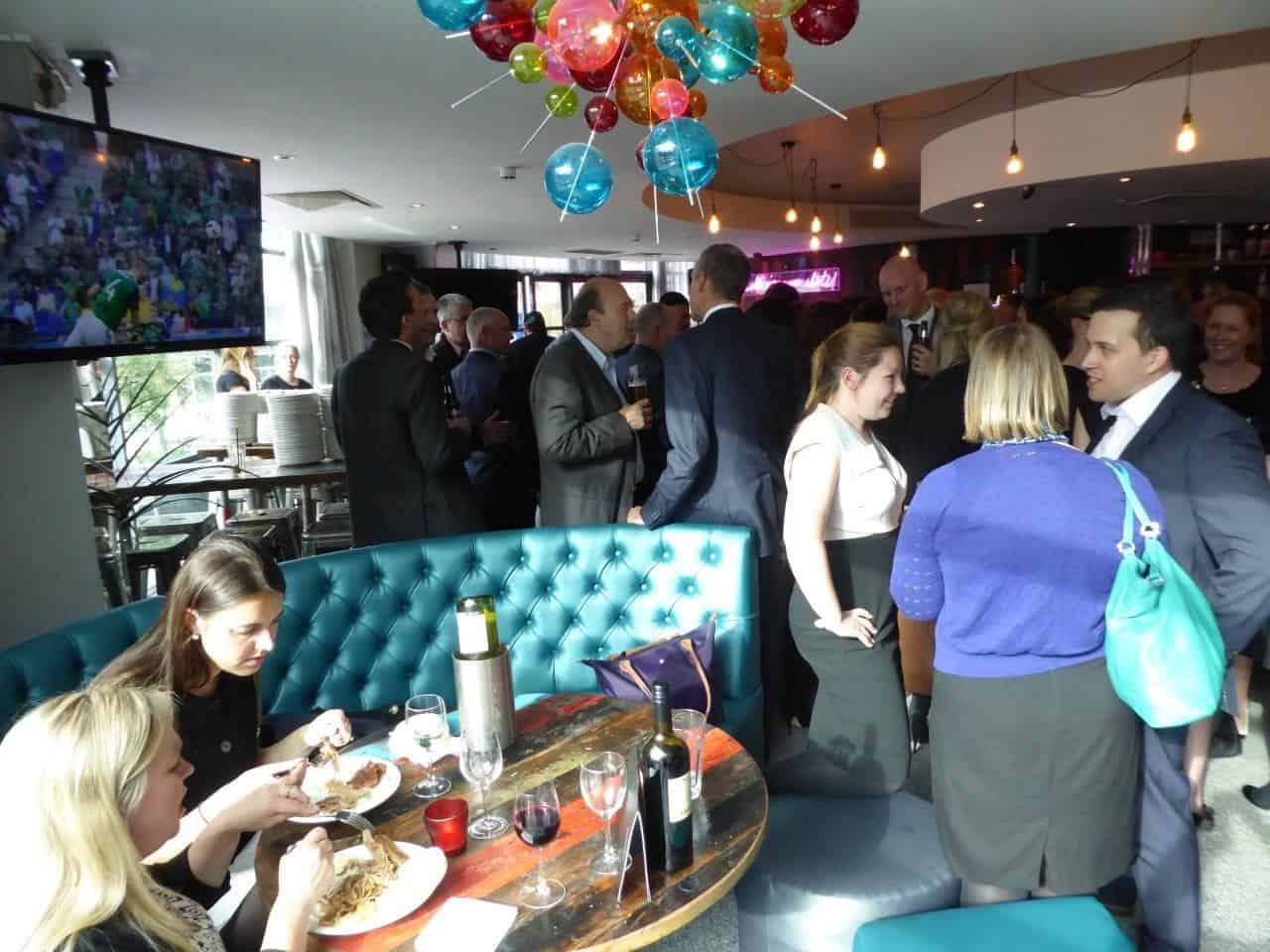 4 July 2016
Leeds Summer Drinks Party
Parklane Plowden Chambers welcomed the start of summer by hosting a Summer Party on June 16th 2016, supported by Rebmark Legal Solutions (the creators of piCalculator).
The event was held at The Oracle Bar in Leeds, where guests were treated to a hog roast (nicknamed 'Betsy') and had the opportunity to share a drink or two whilst raising money for The Child Brain Injury Trust. Our 200 guests from Yorkshire, Manchester and Newcastle attended and were in high spirits following England's successful win over Wales in the Euros.
Throughout the party, raffle tickets were sold to raise money for The Child Brain Injury Trust. The prize up for grabs was a luxury hamper from Harvey Nichols, and saw an impressive £500 raised for the Trust. Congratualtion to Sharon Robson, Senior Civil Clerk on winning such a great prize. We promise it wasn't a fix!!
Head of Chambers, Andrew Axon said of the event, "Tonight is more about friendship than business, and I'm thrilled that £500 has been raised for the Child Brain Injury Trust."
We would like to thank Oracle Bar Leeds for hosting the event, Rebmark Legal Solutions for their support and all of our guests who attended.