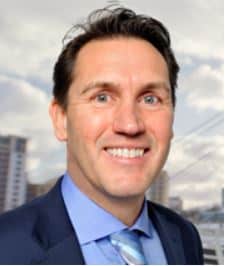 16 March 2017
Michael Stubbs shortlisted for Northern Law Award 2017
Michael Stubbs, Parklane Plowden's Practice Director and Executive Board Member has been shortlisted in the category of 'Law Practice Management' at the 2017 Northern Law Awards. There was a team win for Chambers in this category last year, but this time Michael has been shortlisted on an individual basis.
Chambers is celebrating its 10 year anniversary following the successful merger between Plowden Chambers (Newcastle) and Park Lane Chambers (Leeds) that took place in 2007. Prior to the merger Michael was the Senior Clerk at Plowden Chambers. He was instrumental in taking the idea of the merger between the two Chambers and turning it into a reality, as well as the subsequent success that has followed.
Michael strongly believes in the strength of the North East bar, not just to provide a service locally, but to take that talent to a national audience – which he has done. He is a trusted figure amongst the legal fraternity, not only in the North East, but nationally. He has an obvious and infectious enthusiasm for his work, along with a pride in the abilities of the barristers he works alongside. He is focused on exploring new ways Chambers can work with clients to deliver a service that evolves with the changing legal landscape. This is particularly important given the continued, and often brutal financial changes imposed on the legal sector.