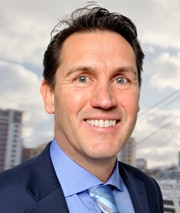 29 September 2016
Michael Stubbs shortlisted for Practice Manager of the Year 2016
We are delighted that our Practice Director, Michael Stubbs, has been shortlisted in the category of Practice/Operations Manager at this years' Personal Injury Awards.
Michael is a trusted figure amongst the legal fraternity and within chambers and his solid working relationships (developed over 25 years) are instrumental to chambers success.
Despite his clerking background he is now heavily involved in recruitment of members, seeking new avenues of work and potential ABS arrangements and block contracting and ensuring the commercial viability of chambers.
Good luck to Michael and all the other finalists who are attending the award ceremony in London on 24th November.