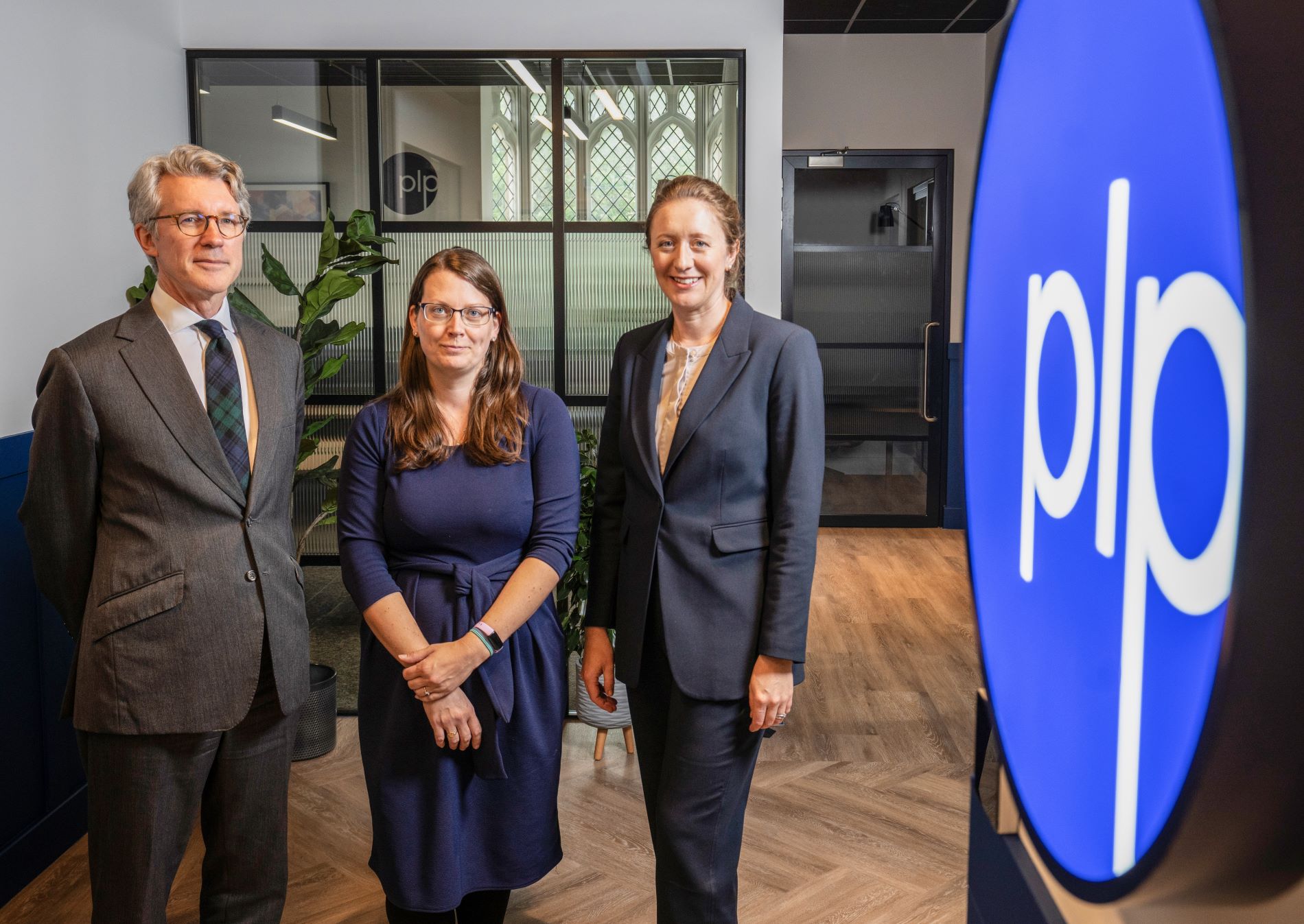 27 September 2023
Newcastle Barristers Parklane Plowden Moves into New City Centre Offices
Parklane Plowden Chambers has moved into its new Newcastle premises within Portland House in the city centre after relocating from Lombard House on the quayside.
Occupying 2,000 sq ft of refurbished Grade A office space, the new office brings the set closer to the Newcastle Civic Centre where the Newcastle Civil & Family Courts and Tribunals Centre is located.
Forming part of Parklane Plowden's strategic growth plans, the space will be used by members and a team of six clerks led by chambers' director Michael Stubbs and practice director Sharon Robson.
The new offices offer a high-quality working environment which supports flexible working patterns and remote hearings and includes a barristers' lounge and study and video facilities. The interior space was designed by architects, building consultants and interior designers Bowman Riley.
Sitting opposite the Laing Art Gallery, Portland House benefits from being adjacent to the city's redeveloped Pilgrim's Quarter, which is part of the historic Pilgrim Street development.
The Grade II listed part of Portland House includes a 19th century maternity hospital designed by famed architect John Dobson. The building was later the local headquarters of the BBC and was used during the filming of the Ken Loach film I, Daniel Blake.
Commenting on the new offices, Parklane Plowden barrister and head of the move committee, Andrew Crouch, said: "Now that we have moved into our premises at Portland House, members, staff colleagues and clients can benefit from its convenient location adjacent to key legal sites."
Mike Stubbs, commercial director for Parklane Plowden added "With an impressive, modern design combined with an iconic exterior, we have a vibrant working environment which supports our growing set's talent to deliver excellent outcomes for our clients.
"The new Newcastle office is a perfect complement to our Leeds premises, which combined helps enable our progressive growth strategy and builds on the success of our core practice areas."
Parklane Plowden provides unrivalled strength and depth of expertise with 59 barristers rated by both Chambers & Partners and the Legal 500 where it is ranked as a band one set on the North-eastern Circuit in nine practice areas.