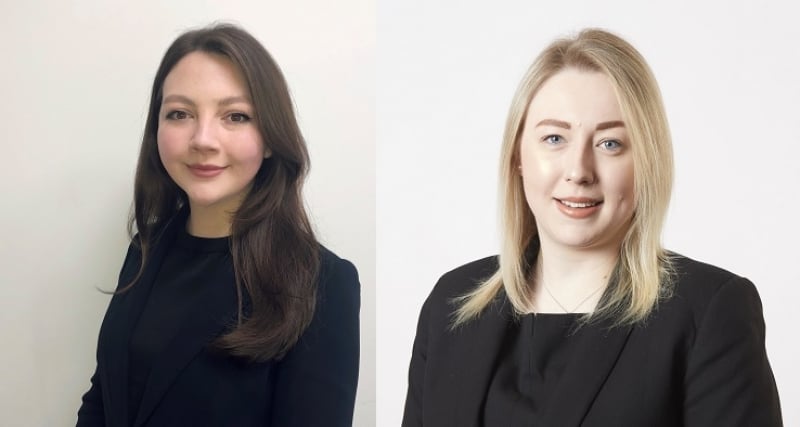 28 September 2020
Parklane Plowden Chambers welcomes Hannah Whitehouse and Bethan Davies as tenants following the successful completion of their Pupillages.
Hannah Whitehouse
has successfully completed her Pupillage under the supervision of Julia Nelson and Simon Wilkinson gaining experience in family finance and private child disputes and in a breadth of public law cases, acting for both the Local Authority and parents in care proceedings. Hannah has presented a number of webinars over the past 12 months as part of the Family Team #WineAndWebinar series.
Bethan Davies
successfully completed her Pupillage under the supervision of Elizabeth Hodgson and Dominic Bayne gaining experience in a variety of personal injury, credit hire and employment cases and regularly attending both County courts and Tribunals. Bethan is happy to take instructions in these fields. Senior Practice Director, Sharon Robson says: "
I am very pleased to welcome Bethan Davies to the civil and Employment teams as a full tenant after successfully completing her pupillage. She will a fantastic addition to our very strong junior teams."
Their appointments bring the total number of Parklane Plowden barristers to 118. For more information about Pupillages at Parklane Plowden, please visit our
recruitment
page.