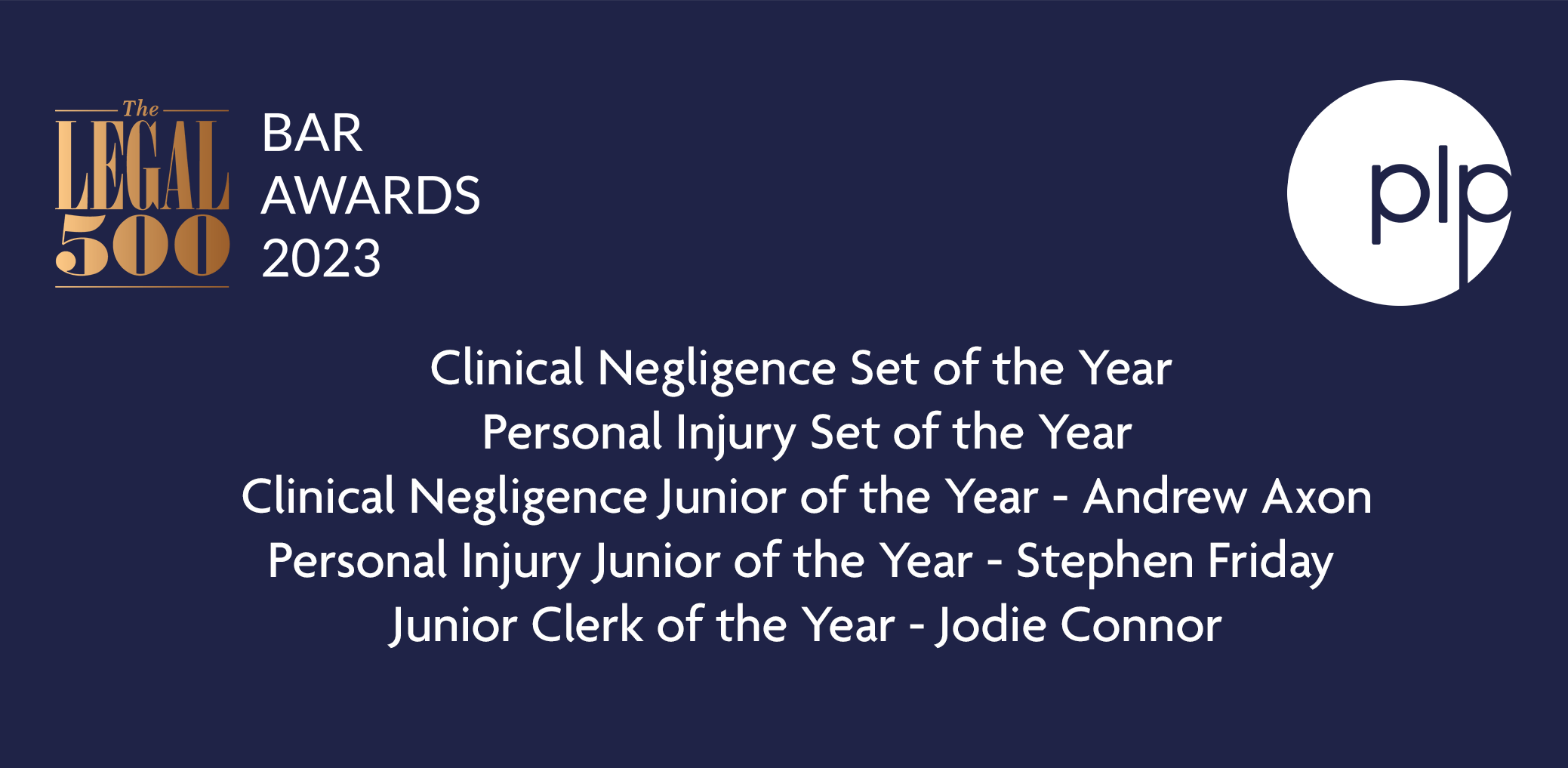 18 July 2023
Parklane Plowden Shortlisted in the Legal 500 Bar Awards 2023
Parklane Plowden Chambers is delighted to announce that we have been shortlisted in an impressive 5 categories for the Legal 500 Bar Awards 2023. The nominations include 2 chambers teams Personal Injury Set of the Year and Clinical Negligence Set of the Year.
In the individual member awards category, Andrew Axon has been shortlisted Clinical Negligence Junior of the Year and Stephen Friday has been shortlisted Personal Injury Junior of the Year.
We are also delighted to have Jodie Connor who has been shortlisted for Junior Clerk of the Year.