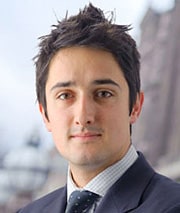 9 April 2014
Personal Injury Case Law Update Article
ROAD TRAFFIC
CRIDLAND (BY HIS LITIGATION FRIEND) v STAGECOACH (SOUTH) LTD (2014)
QBD (Judge Birtles) 22/01/2014
A bus company was not liable for damages for personal injury of a passenger following a road traffic accident. The accident had been caused by the anti-social behaviour of an unidentified youth, which had caused the driver to make an emergency stop.
TRAIN v SECRETARY OF STATE FOR DEFENCE (2014)
QBD (David Pittaway QC) 21/01/2014
Damages recoverable following a fatal road traffic accident where a motorcyclist crashed into the side of a minibus that had been turning into a filling station were reduced by 80 per cent because the motorcyclist had been driving far in excess of the 20 mph speed limit.
GRAY v GIBSON (2014)
CA (Civ Div) (Longmore LJ, Patten LJ, Christopher Clarke LJ) 04/03/2014
The driver of a car who had been travelling on her own side of a country road well within the speed limit was not in any way liable for a collision with a lorry travelling in the opposite direction and encroaching onto her lane.
EMPLOYERS LIABILITY
YATES v NATIONAL TRUST (2014)
QBD (Nicol J) 10/02/2014
No duty of care was owed by the occupier of land to a tree surgeon who had fallen from a tree on the occupier's land while working for an independent contractor.
COX v MINISTRY OF JUSTICE (2014)
CA (Civ Div) (McCombe LJ, Beatson LJ, Sharp LJ) 19/02/2014
The Ministry of Justice was vicariously liable for injury caused to a catering manager in one of its prisons by a prisoner undertaking paid kitchen work.
BIDDICK (DECEASED) v MARK MORCOM (2014)
CA (Civ Div) (Arden LJ, McCombe LJ, Vos LJ) 27/02/2014
An elderly homeowner who was having his loft insulated, and who had offered to stand with a pole underneath the hinged hatch door as a precautionary means of ensuring that it remained closed while the workman drilled the inside of it, was liable in negligence when he left his post and the workman fell through the loft aperture.
JOHNSON v WARBURTONS LTD (2014)
CA (Civ Div) (Moore-Bick LJ, Tomlinson LJ, Sir Robin Jacob) 12/03/2014
A company was not liable for the injuries sustained by an employee when he slipped down some steps as he was leaving the cargo area of a lorry.
CLINICAL NEGLIGENCE
BROWN (EXECUTRIX OF THE ESTATE OF RONALD BROWN) v SHAHID HAMID (2013)
QBD (Jeremy Baker J) 19/12/2013
General damages of £8,500 were awarded to the widow of a victim of clinical negligence whose death had been accelerated by approximately 12 months due to the failure to diagnose pulmonary hypertension and prescribe treatment at the appropriate time.
SHAH v NORTH WEST LONDON HOSPITAL NHS TRUST (2013)
QBD (Judge Collender QC) 18/12/2013
A doctor's failure to palpate the peripheral pulses of the legs of a woman who had collapsed, having recently had a child, was not negligent.
SARDAR v NHS COMMISSIONING BOARD (2014)
QBD (Haddon-Cave J) 16/01/2014
A claimant failed to establish any liability on the part of a hospital for the severe Grade 4 brachial plexus injury sustained during his birth.
C (BY HIS FATHER & LITIGATION FRIEND F) v NORTH CUMBRIA NHS TRUST (2014)
QBD (Green J) 23/01/2014
A midwife had not acted negligently in deciding to administer a second dose of a drug used to induce labour where the mother went on to suffer fatal injuries and the child to sustain permanent cerebral injury.
KAREN JONES v PORTSMOUTH HOSPITALS NHS TRUST (2014)
QBD (Supperstone J) 23/01/2014
A claimant who had undergone a through-knee amputation as a result of necrotising myositis in her thigh failed to prove there had been a negligent delay in getting her to theatre; that remedial surgery carried out before the amputation had been inadequate; or that she had been given negligent advice as to the available reconstruction options leading to an unnecessary amputation.
MEIKLEJOHN v (1) ST GEORGE'S HEALTHCARE TRUST (2) HOMERTON UNIVERSITY HOSPITAL (2014)
CA (Civ Div) (Laws LJ, Tomlinson LJ, Rafferty LJ) 13/02/2014
A claim for damages for medical negligence had correctly failed where both diagnosis and treatment had been determined appropriately by a consultant acting on the medical knowledge available at the time.
TRAVEL LAW
WALL v MUTUELLE DE POITIERS ASSURANCES (2014)
CA (Civ Div) (Longmore LJ, Jackson LJ, Christopher Clarke LJ) 20/02/2014
The Court of Appeal determined that, for the purposes of assessing the damages in a negligence claim which had been brought in England by a claimant who had been injured in a road traffic accident in France, the issue of which expert evidence the court should order fell to be determined by reference to English law, the law of the forum, rather than French law, the applicable law under art.15 of Rome II.
CICA
CRIMINAL INJURIES COMPENSATION AUTHORITY (Appellant) v FIRST-TIER TRIBUNAL (SOCIAL ENTITLEMENT CHAMBER) (Respondent) & TS (Interested Party) (2014)
CA (Civ Div) (Moore-Bick LJ, Tomlinson LJ, McCombe LJ) 03/02/2014
An offence under the Dangerous Dogs Act 1991 s.3(1) would not usually amount to a "crime of violence" entitling a victim to compensation under the Criminal Injuries Compensation Scheme.
DAMAGES
MONICA HAXTON v PHILIPS ELECTRONICS UK LTD (2014)
CA (Civ Div) (Elias LJ, Beatson LJ, Dame Janet Smith) 22/01/2014
There was no reason of principle or policy which deprived a widow, who had contracted mesothelioma from contact with her husband's work clothes, from recovering common law damages which represented the amount of loss she could not recover in a statutory cause of action, as the damages for future dependency in that action had been curtailed by her own shortened life expectancy.

PATIENTS AND PROTECTED PARTIES
M (A CHILD) v LONDON BOROUGH OF LAMBETH (2014)
QBD (Tugendhat J) 23/01/2014
The court refused to discharge a father's appointment as litigation friend for his son, even where the father had stated that he was no longer prepared to co-operate with medical experts.
DUNHILL (BY HER LITIGATION FRIEND PAUL TASKER) v SHAUN BURGIN (2014)
SC (Lady Hale (Deputy President), Lord Kerr JSC, Lord Dyson JSC, Lord Wilson JSC, Lord Reed JSC) 12/03/2014
CPR Pt 21 invalidated a consent judgment involving a protected party where it had been reached without the appointment of a litigation friend and court approval, even where the individual's lack of capacity had been unknown at the time of the compromise.
PROCEDURE
MALCOLM-GREEN v AND SO TO BED LTD (2013)
IPEC (Judge Hacon) 16/12/2013
An order granting an extension of time for service of a claim form was set aside where the claimant had not provided any good reasons under CPR r.7.6 for his failure to comply with the four-month time limit for service, and where there were no exceptional circumstances justifying an extension of time.
DONALD MACLENNAN v MORGAN SINDALL (INFRASTRUCTURE) PLC (2013)
QBD (Green J) 17/12/2013
The court gave directions following an application in a personal injury action for an order under CPR r.32.2(3) limiting the number of witnesses that the claimant could call at trial. In doing so, it set out a number of considerations that the court was to be guided by when dealing with such applications.
HUMPHREY v AEGIS DEFENCE SERVICES LTD & ANOR (2014)
QBD (Judge Walden-Smith) 14/01/2014
It was appropriate to order a split trial in a personal injury claim where insurance payments received would be offset against any damages awarded, and a lump sum in respect of that insurance payment had not been agreed.
AISHA BIJLANI v UNUM LTD (2014)
QBD (Turner J) 15/01/2014
It would not be appropriate to accede to an application by the claimant, made at a very late stage, for an order that her claim against the defendant insurer should be assigned to a High Court judge rather than to a deputy High Court judge.
M A LLOYD & SONS LTD (T/A KPM MARINE) V PPC INTERNATIONAL LTD (T/A PROFESSIONAL POWERCRAFT) (2014)
QBD (Turner J) 20/01/2014
A claimant who had failed to comply with an order for the sequential exchange of witness statements on a particular issue was debarred from producing evidence about that issue at trial.
RELIEF FROM SANCTION
(1) ANDREW HARRISON (2) ELAINE HARRISON v BLACK HORSE LTD (2013)
Sen Cts Costs Office (Master Gordon-Saker) 20/12/2013
An application for relief from sanctions was refused where notice of a conditional fee agreement had not been served. The default had not been trivial and no good reason for it had been established.
THAVATHEVA THEVARAJAH v (1) JOHN RIORDAN (2) EUGENE BURKE (3) PRESTIGE PROPERTY DEVLOPER UK LTD (4) BARRINGTON BURKE (2014)
CA (Civ Div) (Richards LJ, Aikens LJ, Davis LJ) 16/01/2014
A district judge's general approach to the application of CPR r.3.9 in its current form had lacked the robustness called for by the guidance subsequently given in Mitchell v News Group Newspapers Ltd [2013] EWCA Civ 1537.
WEBB RESOLUTIONS LTD v E-SURV LTD (2014)
QBD (Turner J) 20/01/2014
An applicant for an extension of time in which to seek permission to appeal should satisfy the tests set out in Mitchell v News Group Newspapers Ltd [2013] EWCA Civ 1537, [2013] 6 Costs L.R. 1008.

COSTS
REHILL v RIDER HOLDINGS LTD (2014)
CA (Civ Div) (Lewison LJ, Floyd LJ ) 15/01/2014
A claimant should have accepted a CPR Pt 36 offer to settle his personal injury claim made when he had reached the end of his recovery period and his prognosis was clear.
DAVID MICHAEL JOHN TAYLOR v (1) PAUL ARTHUR BURTON (2) JANETTE ANNE BURTON (2014)
CA (Civ Div) (Rimer LJ, Ryder LJ) 23/01/2014
The defendant in litigation concerning a right of way should not have been ordered to pay the costs occasioned by the claimants' application to amend their particulars of claim, nor should he have been ordered to pay the costs of an interim injunction.