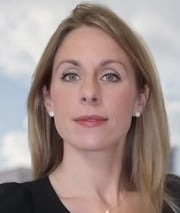 26 November 2013
1st July 2013 - 1st October 2013
EMPLOYERS' LIABILITY
KERRY NICHOLLS V LADBROKES BETTING & GAMING LTD 2013 EWCA Civ 1963
A betting company had not breached its statutory duty by leaving the use of a magnetic door lock after dark to the discretion of a betting shop manager. There had been no evidence to infer that the premises faced any particular or enhanced threat of robbery and therefore no adequate basis for the imposition of a duty to operate the lock after dark.
DUDNEY V GUARANTEED ASPHALT [2013] EWHC 2515 (QB)
The claimant was awarded £10,000 general damages of £10,000 for an injury to his dominant left arm following an accident at work. His claim for loss of earnings failed because his injury had not caused his lost income – this had been due to personal choice or his redundancy.
COOPER V BRIGHT HORIZONS FAMILY SOLUTIONS LIMITED [2013] EWHC 2349 (QB)
An employer was liable under the Provision and Use of Work Equipment Regulations 1998 and the Manual Handling Operations Regulations 1992 when a nursery worker suffered a back injury when lifting a baby into a cot. The side mechanism of the cot could not be lowered as it was broken. It was held that there was a real and foreseeable risk of injury in putting the baby into the cot without being able to lower the side of the cot in circumstances where the employer had been aware of the worker's pre-existing back condition.
ROAD TRAFFIC
STARKS V CHIEF CONSTABLE OF HAMPSHIRE [2013] EWCA Civ 782
A police officer who had failed to slow and negotiate a mini-roundabout in accordance with the road markings was found more liable than a driver who had entered the roundabout late and in her path. Where two drivers were approaching a mini-roundabout and one was closer, but the other was travelling faster, the rules about priority might not give a clear answer and the question of priority might become a matter of judgement. Both drivers had been at fault in failing to properly appreciate what the other driver might do, but the fact that the police officer had wholly ignored the roundabout's existence made her the more culpable.
DASS V DASS [2013] EWHC 2520 (QB)
In relation to a personal injury claim arising out of a road traffic accident, a master was entitled to exercise her case management powers to exclude a driver's medical evidence having concluded that the driver's insurers had deliberately and tactically decided not to comply with directions for the exchange of evidence until two years after they were supposed to. It was well established that case management decisions could only be appealed against in very limited circumstances.
ALI V CATON [2013] EWHC 1730 (QB)
The Claimant claimed damages for injury following a road traffic accident in which he was struck by a car. Liability was compromised but on the assessment of damages it was suggested that the Claimant was malingering. The allegations were not upheld.
STREETER V HUGHES [2013] EWHC 2841
A car driver was not liable for a collision with a 14-year-old cyclist who pulled out from behind a parked van into the driver's carriageway, as he had been driving within the 30mph speed limit and had had no reasonable opportunity to avoid the collision.
R v MCKENZIE [2013] EWCA Crim 1544
A judge had been correct to sentence the appellant to 15 months' imprisonment for a count of fraud. The offence was a single count of fraud in a wider conspiracy to defraud insurance companies by making claims following bogus road traffic accidents. The appellant had claimed to be a passenger in a car involved in a road traffic accident and he had claimed whiplash. No collision had taken place. The claim was maintained for over a year and the insurance company paid out £33,000. The judge's sentence of 15 months' imprisonment was correct. A deterrent sentence was necessary due to the prevalence of that type of offence and to show that it would not be tolerated.
PUBLIC LIABILITY
SIMSON V ISLINGTON LBC [2013] EWHC 2527 (QB)
The Administrative Court distinguished the case of Barker v Lancashire County Council and dismissed the Defendant's appeal upholding the judge's finding that it was not unreasonable for a local highway authority to have carried out further investigations where a residential road had serious visible damage and the Claimant had fallen on the kerbside sustaining injury.
POOLE V WRIGHT (T/A SIMON WRIGHT RACING DEVELOPMENT) [2013] EWHC 2375 (QB)
The owner of a go-kart was not liable in negligence to the claimant, who had suffered catastrophic injuries after her scarf became entangled in the moving parts at the rear of the kart while she was driving it. The accident kart had no hidden defect and the fact that it had moving parts which were unguarded and would be in close proximity to the driver of the kart was obvious for all to see. In circumstances other than the "hidden defect" case, the imposition of a duty of care would not be fair or reasonable and would impose an undue burden of legal responsibility on those who wished to share such equipment with others who might wish to use it.
PROCEDURE
CAVE V BULLEY DAVEY (A FIRM) (QBD, unreported)
CPR 36.11(6) entitled a claimant to be paid a sum offered under CPR Part 36 within 14 days of its acceptance, which could not be set off against any cost liability he might subsequently be assessed to have to the defendant.
WYCHE V CAREFORCE GROUP [2013] EWHC 3282
A party was entitled to relief from sanction under CPR 3.9 (1) in relation to errors in providing electronic disclosure under an unless order that had debarred that party from relying on a defence in the event of non-compliance. It was considered that the defaults had been caused by human error and were unintentional, they had not affected the trial date and their consequences had been temporary.
MITCHELL V NEWS GROUP NEWSPAPERS [2013] EWHC 2355 (QB)
A Claimant in a defamation claim who had failed to file his cost budget prior to the case management hearing contrary to PD 51D was not granted relief from sanction and his budget would be restricted to the applicable court fees. In the judgment the Master indicated that that stricter approach under the Jackson reforms was central to the judgment and permission to appeal was granted to the Claimant. The matter is soon to be determined by the Appeal Court.
Rayyan Al Iraq Company Ltd v Trans Victory Marine Inc [2013] EWHC 2696
Where solicitors had simply by reason of oversight served particulars of claim two days after the expiry of the 28-day period allowed by there was in all the circumstances the clearest case for an extension of time having regard to 3.9 and the defendants should not have attempted to exploit an error which should have been inconsequential.