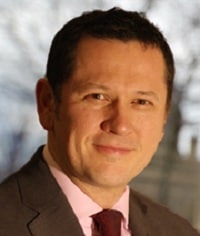 19 April 2016
Recent Court of Appeal decision means Insurer Stage 2 portal responses to be treated as pleadings
The decision of three Court of Appeal judges in a recent credit hire case has made it clear that an Insurer's Stage 2 responses are to be treated as pleadings.
The case of Willis v Philips, Court of Appeal [22 March 2016] involved a first instance decision made by former Parklane Plowden Head of Chambers, HHJ Freedman. At first instance, he upheld the District Judge's decision to exercise CPR 8B PD 7.2 and use his discretion to remove a case from the portal after deciding he needed to hear evidence from the Claimant regarding the only outstanding issue on the case – credit hire.
He allocated the case to the small claims track and set out standard credit hire directions to assist with determining the issues. The Claimant secured permission for a second appeal on the basis that his solicitors, Winns, has thousands of other similar cases which would be affected by this decision. Parklane Plowden Barrister, Steven Turner, who specialises in credit hire cases, was instructed in the case on behalf of the defendants.
Following the grounds of appeal being amended on three occasions, the case was finally heard by the Court of Appeal who made a judgement based on the particular set of circumstances in this case. Namely, that the oral evidence from the Claimant would have added very little because arguments only concerned the rate of the hire charges. Also, given the value of the case was around £1000, it was not proportionate to require the parties to attend a further hearing which attracted a fee.
In giving the judgement, it was made clear that because the defendant adduced no written or documentary evidence on this point, only stating at Stage 2 that the 'rate of hire was in dispute', this was inadequate and failed to protect the defendants position.
For further details of the case, visit:
http://www.keoghs.co.uk/files/Client_Alerts/2016/2015_03_18_-_Willis_v_Phillips_Final.pdf