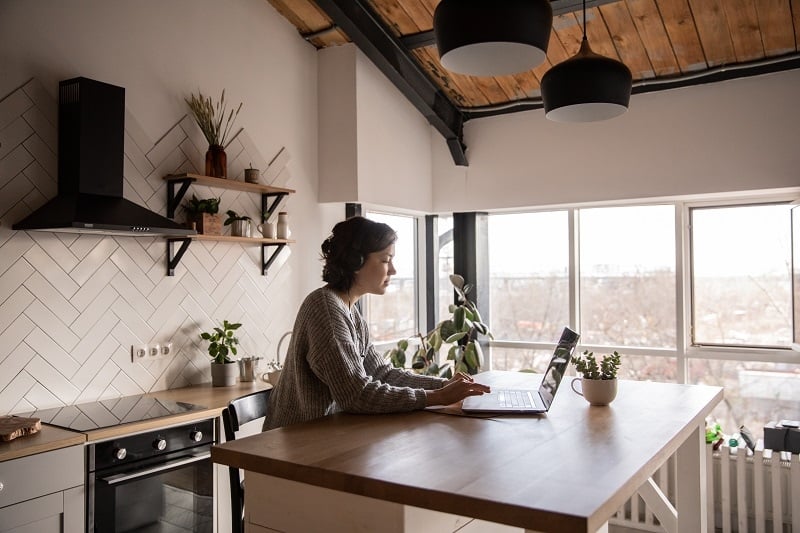 4 November 2020
Requesting to work from home, or not? – Key considerations for employers.
Introduction
On 16 March 2020, the Prime Minister told the workers of the UK that if they could work from home, they must. By the following week, this had been made law, with all but essential workers confined to their homes. A monumental relocation of the British workforce.
Jump forwards 5 months, and by 28 August 2020 the Prime Minister was imploring the populace to return to the office. A mere 3 weeks later however, Michael Gove had reverted the government's position to the prior advice - work from home unless you cannot do so "effectively". What that means is still to be clarified.
More recently, on 31 October 2020, the Prime Minister allowed a return to 'lockdown' from 5November 2020. The Advice now reads that "everyone who can work effectively from home must do so".
This leaves employers in an incredibly fluid and difficult position. Return to the office anyway? Stay working from home? Or a hybrid approach? What does it to mean to be able to work "effectively" from home?
Individual workers, with their particular backgrounds and circumstances, are caught in the middle. This article aims to look into, in outline, the key considerations when individual workers request to work from home, or in the office. This is likely to become a hot topic, if not already.
The Statistics
Research from the Office of National Statistics ("ONS"), suggests that in April 2020, 46.6% of those in employment did some work from home. 86% of those did so due to the Covid 19 Pandemic, suggesting a significant increase. Women were more likely to work from home than men, and young people were less likely to work from home than older workers[1].
The Advice
The Government's advice published 22 September 2020 reads that:
"Office workers who can work effectively from home should do so over the winter. Where an employer, in consultation with their employee, judges an employee can carry out their normal duties from home they should do so.
Public sector employees working in essential services, including education settings, should continue to go into work where necessary.
Anyone else who cannot work from home should go to their place of work."[2]
The Guidance published in the wake of the announcement of the return to 'lockdown' from 5November 2020 reads that:
"Everyone who can work effectively from home must do so. Where people cannot do so - including, but not limited to, people who work in critical national infrastructure, construction, or manufacturing - they should continue to travel to their workplace. This is essential to keeping the country operating and supporting sectors and employers.
Public sector employees working in essential services, including childcare or education, should continue to go into work.
Where it is necessary to work in other people's homes - for example, for nannies, cleaners or tradespeople - you can do so."[3]
The guidance does not currently impose a legal obligation that directly alters or changes a worker's contract. Employers should be aware however, that it may be a factor in any consideration into whether an employer's decision or practice was reasonable or justifiable.
A Right to Request to Change Of Workplace - Section 80F Employment Rights Act 1996
Firstly, employers should be aware of S.80F. It provides a right for employees, with 26 weeks' continuous service, whom have not made such a request in the last 12 months, to request a change in where they work. Importantly, this could apply both to those whom wish to work from home, or want to return to the office. This request must comply with s.80F, in that it must state it is such a request, explain the change requested, and what effect if any it would have on the employer.
Employers need not grant the request. However, they must deal with the request in a 'reasonable manner' based on 'correct facts'. This is not a 'band of reasonable responses' test, and the ET cannot look into the merits of the decision; Singh v Pennine Care NHS Foundation Trust EAT 0027/16. An employer should however ensure they can subjectively defend the facts on which the decision was based, and ideally, to follow the ACAS Code on dealing with such requests[4]. This recommends holding a fact finding meeting with a requestor, and allowing them to be accompanied (although this is not a legal requirement). A decision must be made and communicated within 3 months of the request.
A request can only be refused for one of the very general reasons in Section 80G, such as the 'burden of additional costs', or 'planned structural changes'. Employers should keep records, to be able to accurately explain why that reason was subjectively made out. Government guidance at working from home, or not, may well be a factor here.
Qualifying employees can bring a complaint against an employer for just and equitable compensation, under S.80G ERA 1996, should the complaint not be dealt with in a "reasonable manner", or rejected for a reason not listed in S.80G. If employers comply with the ACAS Code, base their decision on correct facts, and keep records of the reasons for their rejection which fall under Section 80G, they should be able to head off any such complaints.
Other Implications of the Right to Request Flexible working
Firstly, under Section 47E ERA 1996, employees cannot be subjected to a detriment, on the grounds they made such a request. Employers should be alive to the proximity in time between any such requests, and disciplinary action (for example), and whether that may suggest a causal link. If so, cogent reasons should be recorded to demonstrate there is no link.
Secondly, if an effective reason for any dismissal is that an employee has made a request under S.80F, an employee can present a claim of Automatic Unfair Dismissal. Such a claim has no compensation cap, or requirement for continuity of service. Employers should also be alive therefore to how a Tribunal may view a dismissal following such a request.
Thirdly, it is arguable that, whilst not necessarily leading to a claim under S.80G ERA 1996, an unreasonable refusal of a request to work from home could constitute a breach of contract, entitling an employee to resign and claim constructive unfair dismissal. This would depend on the seriousness of the employers' conduct, and extraneous factors, such as any discriminatory element and likely also government guidance at the time. Employers can reduce this risk, by following the ACAS Code, and keeping sound business reasons for decisions.
An Employer's Request? - An Employee Who Wants to maintain their status quo
Although there is little case law on the point, it seems to be the case that an employee cannot rely upon S.80F, if they want to stay working from home, or staying working in the office, when an employer asks them to do otherwise. That is because they are not requesting a change, but rather that the status quo remains; Hunte v 24/7 Assured Care ET Case 3323917/16.
However, employers should be aware that if they unilaterally change an employee's shift pattern, or place of work, that could seriously damage the employment relationship, and thus permit an employee to resign and claim constructive unfair dismissal. Again, employers should keep good records of consultation with an employee and business reasons for the decision. Employers can rely upon 'some other substantial reason' as a defence to any claim.
Discrimination
Whether or not an employee or worker has a right to bring a request under Section 80F, employers should still properly consider any request to work at home, or in the office. As stated, this should involve consultation, ideally accompaniment, a prompt response, and recording of sound reasons for any decision. This is not only because it is good practice, but because of the Equality Act 2010.
Workers, irrespective of continuity of service, can present discrimination claims relating to the refusal of a request to work from home, or even in the office. Practically therefore, inter alia, employers should be alive to the following potential claims:
1) There is a line of cases in which men have brought direct sex discrimination claims, under Section 13 EQA 2010, on the grounds that only women have been permitted to work from home; Armstrong v DB Regio Tyne & Wear 2500602/11. If employers do find themselves permitting more women to work from home than men, for the reasons below, employers should ensure they can evidence that any man's application was refused due to sound business reasons and them perhaps not having the childcare responsibilities of a woman, rather than simply being male;
2) Indirect Sex Discrimination. It is accepted that, restrictions on working from home impact women more than men; London Underground v Edwards (No.2) [1999] ICR 494. Therefore, if any woman with childcare responsibilities requests to work from home, it should only be refused if an employer can provide an objective justification under S.19 EQA 2010. To do so, an employer should adopt a fair procedure, record solid business reasons for any decision, and record that alternatives (such as a partial work from home) had been considered, but were not possible, and say why. That said, whilst the requirements to defend a Section 80F claim are not extensive, employers should consider whether they need to go further, considering wider questions of proportionality and reasonableness, to head off any discrimination claim;
3) Direct Age Discrimination. There may be businesses, in which older employees are required to work from home. An employer could seek to justify any direct age discrimination, on the grounds older people are more adversely impacted by COVID 19, although this may not be proportionate, given the requirements on businesses to be 'COVID-safe' for employees in any event;
4) Indirect Age Discrimination. Conversely, if all employees were required to work in the office, an older employee could allege this was a practice which subjected them to a greater risk and disadvantage than young employees. This seems plausible, given the statistics on COVID hospitalisations. Employers would then need to justify why it was proportionate to require them at work, given the nature of their business, government guidance at the time, and any steps taken to make the workplace 'Covid-safe';
5) Indirect Race Discrimination. It seems plausible that those from a BAME background could allege they are more at risk of Covid 19, and so are disproportionately impacted by a practice requiring employees to work in the office. This again seems possible, given the government's reports on the impact of the virus on such individuals. Employers will therefore need to be able to explain why any refusal of a request was proportionate and reasonable, akin to indirect age discrimination above;
6) Disability Discrimination. If an employee is, or may, be disabled, this is a vital consideration for employers. Occupational Health may need to be involved in any request to work from home, or the office, to determine the particular implications for that individual. Those who are 'shielding' are, or at least were, a recognised group. Many disabled employees can say they are at greater risk of COVID 19 if they cannot work from home, and so working from home would be a reasonable adjustment.
Given the potentially fatal risk to health, employers are likely to require compelling reasons why it would not be reasonable, in such a situation. This emphasises the need for OH involvement, and consultation regarding any request. A Tribunal would enquire about all proportionate alternatives to a requirement to work in the office, such as part-time working from home, altered shift patterns, or earlier starts. Those with mental health impairments may have similar health concerns about returning to the office.
7) Direct Disability/Age Discrimination by Association. Should a worker ask to work from home, so they can also care for a disabled or elderly person, they may be able to present a claim for Section 13 Direction Discrimination by Association. This could arise if an employer granted all requests for those wishing to work from home to care for a non-disabled child, for example, but refused requests for those needing to care part-time for disabled or elderly persons. Employers should therefore seek to enquire in a sensitive manner about those whom are being cared for, and consider how they treat such requests, in comparison with childcare-related requests, for example.
The above are all examples of discrimination complaints, which could arise from requests to work from home, or to return to the office. In dealing with any request therefore, whether under Section 80F or otherwise, employers should adopt thorough and reasonable procedures, particularly considering any proportionate alternatives, before rejecting any request.
Competing Requests
Practically therefore, what if an employee faces numerous requests to work from home from those with protected characteristics, but cannot allow all to do so? The ACAS Code again emphasises the need for consultation and compromise. For example, all may be able to work at home for part of their hours, to ensure someone was always in the office. If this is impossible, rather unusually, the Code suggests some form of random selection could be explored. Alternatively, it reminds employers that requests should be considered as received. Therefore, if the first request were granted for example, an employer could consider the resultant change in business circumstances as a factor in considering the next request.
Other Issues
A full analysis of every issue which could be thrown up in the current climate is beyond the scope of this article. It can feel like a minefield. To end however, I do flag a number of other types of claims which may well arise as a result of the recent workplace situation in the UK:
- Workers/Employees who refuse to return to work: In addition to the discrimination claims above, and a potential constructive unfair dismissal argument, I would expect an increase in claims under Section 44 ERA 1996. A worker subjected to a detriment such as disciplinary action, or dismissed, when he reasonably considers himself subject to a 'serious and imminent danger' in the workplace as so refuses to return, can present a claim. Covid 19 could be a "serious and imminent danger". The key issue will likely be the employee has reasonable grounds to consider an employer's workplace was not 'Covid-safe', and so posed said danger. Transparency regarding measures in place, and COVID risk assessments, should help avoid this, although the government's recent U-Turn on home working will strengthen this argument for a worker. Similar facts could also form a claim under Section 15 EQA 2010, if a disabled and more vulnerable worker were disciplined for refusing to return to work, without objective justification. Employers should be particularly conscious of this;
- Reasonable Adjustments at Home: Disabled, or potentially disabled, employees working from home will be entitled to reasonable adjustments to ensure they can continue working. This could involve an employer paying to ensure certain software is installed on a home laptop, or that an employee had access to an ergonomic chair;
- Self-Isolation: From 28 September 2020, those with a positive Covid test, or those told to by NHS Test and Trace, must self-isolate at home. Workers have a duty to inform their employers of this. Employers can then be fined for requiring those persons to come into the workplace. Again, it seems plausible that an employer whom required this, given the regulations, could also be at risk of breaching the employee's contract of employment, and risking a constructive dismissal claim.
Conclusion
Hopefully, the above will alert employers to the key issues to be alive to, when mandating that workers/employees work from home or in the office, or when responding to requests to change one's place of work. Whilst it can be tempting to merely comply with S.80G, the plethora of potential discrimination claims open to workers, should demand, as far as is possible, a thorough response.
This article provides some thoughts on the position when a workplace change is being considered, by an employee or employer. It is not a substitute for legal advice, and should not be relied upon as such.
[1]https://www.ons.gov.uk/employmentandlabourmarket/peopleinwork/employmentandemployeetypes/bulletins/coronavirusandhomeworkingintheuk/april2020
[2]https://www.gov.uk/government/news/coronavirus-Covid 19-what-has-changed-22-september
[3]https://www.gov.uk/guidance/new-national-restrictions-from-5-november
[4]https://www.acas.org.uk/acas-code-of-practice-on-flexible-working-requests/html
To view Robert Dunn's profile visit this page.