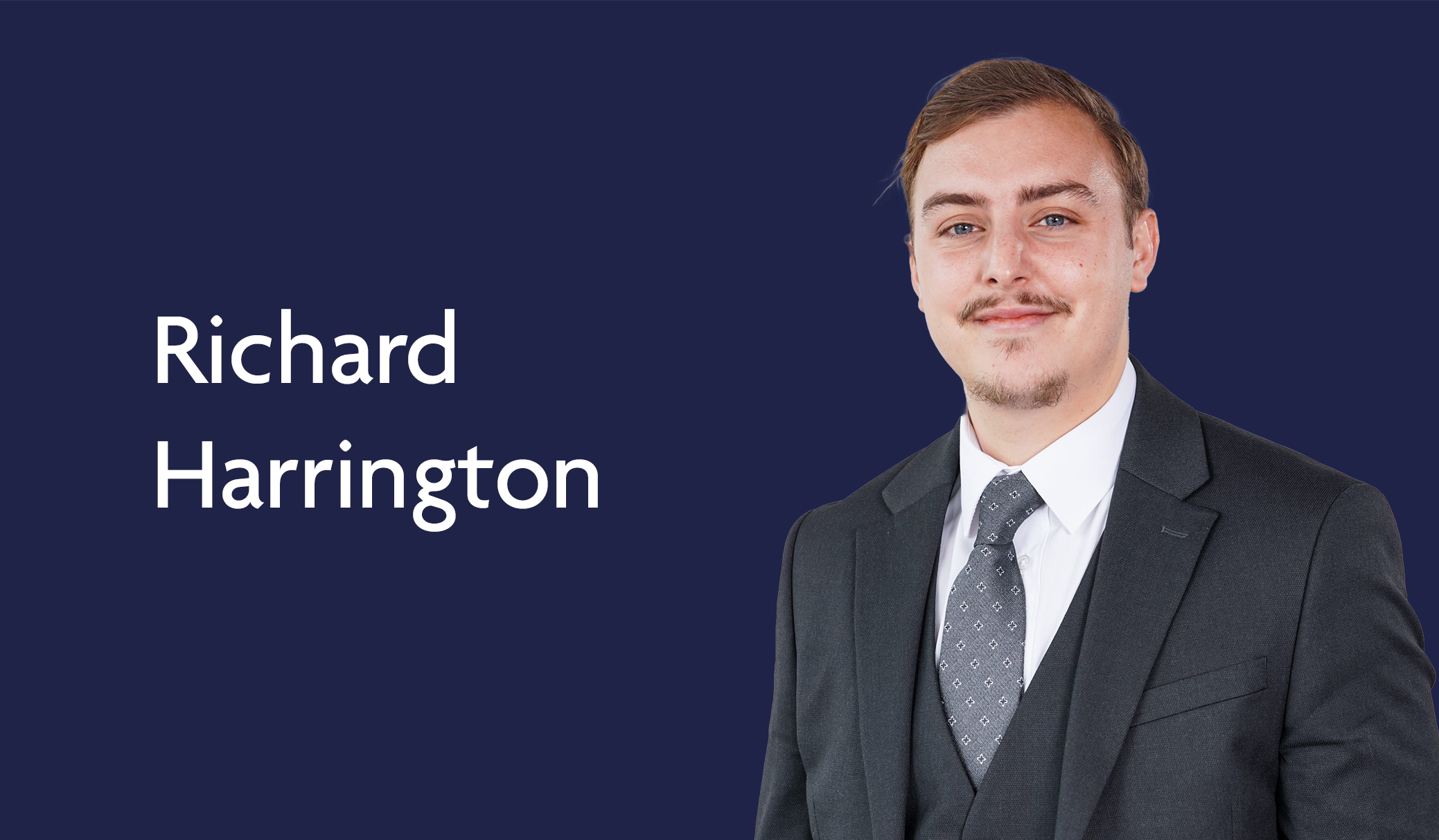 14 November 2023
Richard Harrington – My First Month of Family Law Pupillage at Parklane Plowden Chambers
The start of November marks the end of my first month as a pupil barrister. Starting pupillage was a surreal moment, it was what my years of studying and working had led to. The emotions on my first day included gratitude, excitement and of course, a lot of nerves! Thankfully, those nerves shortly passed as everyone in Chambers was welcoming and I had already met several members at events over the summer. This welcoming nature has continued, and I have felt fully supported within Chambers.
For my first six months, I am under the supervision of Farzana Tai, who specialises in children and financial remedy proceedings. Although Farzana is my supervisor, I have had the benefit of shadowing other members of the family team.
As a family pupil, I am fortunate to be in court daily. The clerks have been fantastic in ensuring I observe interesting cases and have the relevant papers well in advance of hearings. In this month, I have experienced a range of hearings relating to proceedings concerning public law children, private law children and financial remedy.
Throughout my first month, I have read bundles and briefs, anonymised judgments, conducted research for Farzana and other members, kept detailed attendance notes, drafted orders, and even assisted with cross-examination preparation.
During my first week, I observed Nathaniel Garner appear on behalf of a local authority in the High Court on an application for a Wardship Order. In this case, the children were deemed habitually resident in England and Wales, however, were taken to a country in Africa for what was believed to be a holiday but have not returned. Due to the country not being a signatory to the Hauge Convention, a Wardship Order was needed to assist with their return. I also attended the Pupil Practice Management Course in York where I met other pupils from circuit, heard from speakers on how to manage being a self-employed barrister and obtained guidance from renowned advocates.
In my second week, I was instructed to attend Kirklees Magistrates Court for a noting brief. I was instructed to keep a detailed note of a sentencing hearing for a client who had suffered significant personal injury from a road traffic incident. My note was to assist with any civil claim they may bring in the future. I also shadowed Farzana act for a parent in private law children proceedings where parental alienation had been alleged and a contact order be disregarded. This case was particularly interesting as it evidenced how a change of residency can follow where there is evidence of parental alienating behaviours.
Towards the end of the month, I shadowed Iain Hutchinson and Will Tyler KC represent a local authority at a fact-finding hearing in the High Court. This case involved a child who had become infected with gonorrhoea, and it was alleged to have been transmitted sexually by the parent or/and the step-parent. Given this was a complex and serious case, all parties were represented by Kings Counsel, and I was fortunate to witness a range of different approaches to cross-examination and oral submissions. I also attended a conference ahead of an FDR with Julia Nelson who advised a client on how non-matrimonial assets are considered by the court and a conference with Farzana concerning a tribunal appeal for child maintenance.
My first month at Chambers has provided me with exposure to various areas of family law and the opportunity to learn from the very best on the North Eastern Circuit. The learning process has been insightful, and I am incredibly grateful to be in a set where its members are approachable and encouraging of questions. I look forward to completing the rest of my pupillage at Parklane Plowden Chambers.