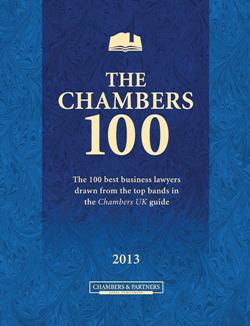 13 September 2013
Seamus Sweeney shortlisted Chambers 100 UK Bar
Chambers is delighted to announce that Seamus Sweeney has been shortlisted in the Junior rankings, for the Chambers 100 – the Bar which ranks the top UK's barristers.
The Chambers 100 ranks the top lawyers in a jurisdiction covered by one of the Chambers Guides. To be shortlisted for The Chambers 100, these lawyers must be ranked in Bands One or Two or as 'Star Individuals' in a key area.
Chambers and Partners scrutinise and assess all the information they hold on this pool of lawyers to produce their shortlist. Their editors and researchers then carry out further investigation into the shortlisted candidates by asking clients for their views. On the basis of this additional research the final 100 ranking is compiled.
To view the shortlists on the Chambers UK website please use the following link.